Our team reviewed the best LSAT tutors. We took many factors into consideration when conducting our review.
Find which provider is the best fit for you and your learning style.
Summary: Compare LSAT tutors below. If you are not interested in tutoring, consider using one of the best LSAT prep programs.
Our Picks for Best LSAT Tutors
LSAT Tutors Comparison Table (2023)
| LSAT Tutors | Blueprint | Princeton Review | LSAT Lab | Kaplan | LSATMax |
| --- | --- | --- | --- | --- | --- |
| | | | | | |
| Rating | | | | | |
| One of Our Picks | TG Recommended | TG Recommended | - | - | - |
| Pricing | $2,599 | $4,000 | $299/Month | $3,299 | $3,395 |
| # of Tutor Hours | 16 Hours | 24 Hours | 2 Hours/Month | 20 Hours | 20 Hours |
| Price Per Hour | $162 | $167 | $149 | $164 | $170 |
| Questions | 8,500+ | 1,000+ | $7,500+* | 1,000+* | No |
| Practice Exams | Yes* | Yes* | Yes* | Yes* | No |
| Access to Online Course | Yes | No | Yes | Yes | No |
| Summary | | | | | |
*indicates that you will need to buy the Official LSAT Prep Plus from the LSAC for $99 to access questions and practice exams.
Blueprint LSAT Tutor Review


Price: Starting at $2,599
Blueprint Feature Summary
One of the cheapest options in terms of price per hour of tutoring.
Includes a bunch of add-ons with the tutoring like access to the online self-paced course.
Tutoring paired with additional resources makes Blueprint really hard to beat.
Pros
Price per tutoring hour
Additional content you have access to
High-quality videos
Blueprint aims to make the learning experience fun and is crystal clear about that goal from the onset. Of course, studying can never truly be fun but it must be engaging. Blueprint has created an experience that is interesting, engaging, and makes the learning experience pleasant.
Blueprint has 3 different LSAT tutoring options available for students:
Crash Course – 16 tutoring hours for $2,599
Comprehensive – 24 tutoring hours for $3,699
Intensive – 40 tutoring hours for $5,749
The crash course breaks down to about $162 per tutoring hour, which is one of the best rates we have seen.
Blueprint's LSAT tutoring is unique because in addition to the tutoring hours, you also get access to their self-paced course which includes interactive videos, practice questions, practice exams, and more. This is great value and can be supplemented with the online LSAT tutor.


Great price in terms of price per tutor hour. Pair that with the additional learning materials you get, this makes Blueprint one of our LSAT tutor recommendations.
Princeton Review LSAT Tutor Review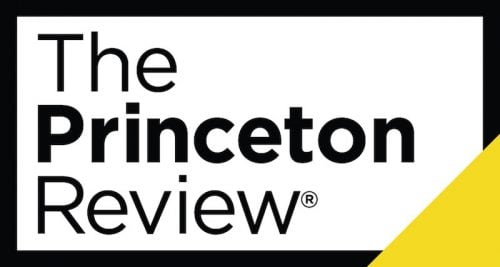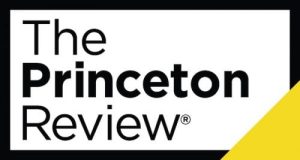 Princeton Review Feature Summary
Competitive pricing at $167/hour. Includes 24 hours at this rate.
Highly customizable with the Princeton Review guarantee.
Princeton Review Pros and Cons
Pros
Expert tutors
Questions and exams included
Custom student dashboard
Cons
Not a ton of options to choose from
Princeton Review has been in the test-prep industry for a very long time – they know what they are doing. Princeton Review has a relatively simple structure for their LSAT tutoring courses:
LSAT Comprehensive Private Tutoring – 24 tutor hours for $4,000
LSAT Targeted Private Tutoring – 10 tutor hours for $1,800
Students can choose to complete their tutoring online or in-person (if available in your area). In addition to being able to choose where you learn, you can also choose from who you want to learn from. You will be given a list of their LSAT tutors and you can choose which person is the best fit for your needs. 
Also included with your tutor hours are numerous practice questions and practice exams. These are great to supplement with your tutoring hours. You will also have a tutoring manager who works with you to ensure you are progressing along and working well with your assigned tutor.
The LSAT targeted private tutoring package is great for students who may need some help for specific sections on the LSAT, while the comprehensive tutoring package is best for students who need some general help across various portions of the LSAT.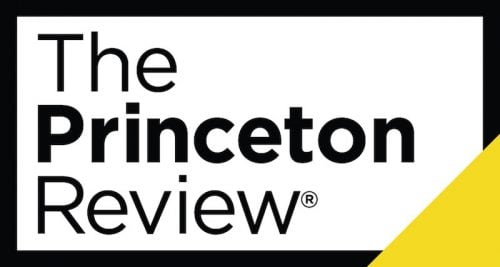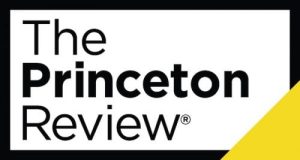 Very well-known test-prep provider. Expert tutors paired with the features Princeton Review offers makes them one of the better LSAT tutoring companies.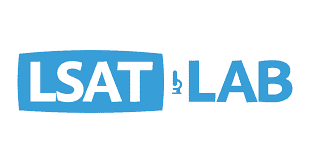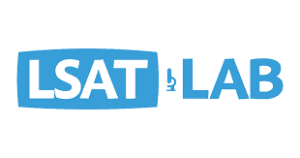 The only option that offers a month by month option. $149/tutoring hour.
Includes unlimited access to live online classes which is a nice feature.
Only having access to 2 hours of tutoring (30 mins per week) is a downfall.
Pros
Price
Monthly subscription
Access to online classes
Cons
Only 2 tutoring hours per month
Practice questions and exams not included
LSAT lab is a unique option for students looking for LSAT tutoring. LSAT lab is one of the only providers we looked at that offers a montly tutoring option.
LSAT lab offers their LSAT tutor package for $299/month. This package includes 2 hours of LSAT tutoring per month (30 minutes per week). These tutoring sessions are private sessions.
While the number of tutoring hours is a little low, LSAT lab is nice because it does not require a big monetary commitment upfront. You can purchase 1 month with them and see how you like it.
Also included with this course is unlimited access to their live online classes as well as the recordings of those classes if you cannot make it. One con to LSAT lab is that you will need to purcahse a law school admissions council (LSAC) membership for $99/year to get access to practice tests and questions as this course does not include that.
There is a 10-day satisfaction guarantee for students, so if you do not like the course/tutoring, you can cancel your membership and get your money back.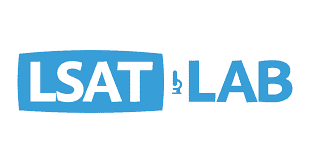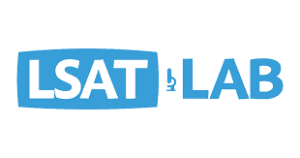 Great option for someone who is looking for some tutor hours with additional content. Nice because you do not need to make a huge monetary commitment.


Price: Starting at $2,399
Comparable to other courses in terms of pricing and price/hour.
Personalized homework assignments are unique and a cool feature.
Access to a tutor and full LSAT live online course. Prep books included too.
Pros
Access to online course
Personalized homework assignments
Prep books included
Cons
Need to purchase questions and exams
Kaplan offers 4 different study options when it comes to their online LSAT tutoring:
10 Hours – 10 tutoring hours for $2,399
20 Hours – 20 tutoring hours for $3,299
30 Hours – 30 tutoring hours for $4,099
40 Hours – 40 tutoring hours for $4,999
All of these tutoring packages come with the same features, with the only difference being the number of tutoring hours and price.
Students will find they have access to a LSAT course that includes 180+ hours of on-demand lessons. Students can supplement this material with what they have learned with their tutor.
All tutoring is 1-on-1 and happens online. In addition to the actual tutoring that happens, the tutor will assign you personalized homework based on what occured during the tutoring session – this is a nice feature and helps add some value for the student.
Students will have to purchase a membership to LSAC to get the official practice tests and practice questions, but the tutoring packages do include a set of prep books.


Kaplan's solid tutoring options that are paired with great supplemental material are the reason they made our list of LSAT tutoring companies.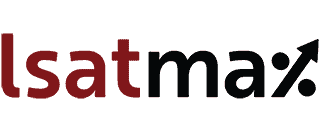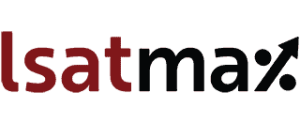 Price: Starting at $1,795
Most expensive option we looked at, but still in the ballpark of the others.
Strictly tutoring. Good if that is what you are most interested in.
One-on-one tutoring via phone or video call. Can change tutors if you do not like the one you have.
Pros
Strictly tutoring
Mobile app
99th percentile tutors
Cons
Lack of additional learning materials
LSATMax focuses strcitly on tutoring for the LSAT. They offer 5 different tutoring options:
Basic – 10 tutoring hours for $1,795
Complete – 20 tutoring hours for $3,395
In-Depth – 30 tutoring hours for $4,795
Immersive – 50 tutoring hours for $7,495
Hourly – 2 to 9 tutoring hours for $200/hour
All of these options are the exact same with the only differenc being the number of tutoring hours you get and the price you pay. As you purchase more hours, your price/hour will go down.
Since LSATMax focuses on the LSAT tutoring aspect of prep, they do not offer any supplemental materials when you purchase a tutoring package.
The tutoring is one-on-one and all tutors who work for LSATmax have scored in the 99th percentile on the LSAT. Each tutor will assess where you stand and focus on what you need to focus on specifically – this will not be a cookie cutter tutoring package.
All tutoring sessions happen on either the phone or via a video call. If you do not like your tutor, you can switch tutors, although that is not recommended.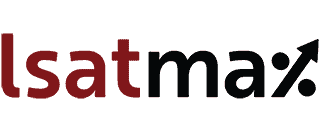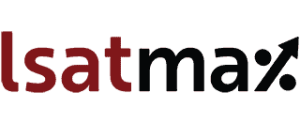 LSATMax is great if all you want is LSAT tutoring. They do not offer a ton of additional materials to supplement your tutoring hours.
Are LSAT Tutors Worth It?
The LSAT marks a significant step on your acceptance into law school. It's a challenging test where you not only have to pass, but you need to score high in order to get accepted into certain law schools. Scholarships and other forms of financial aid are all determined by a student's score on the LSAT.
Investing in an online LSAT tutor gives you an advantage going into the test. Even if you feel like you're prepared, this will help you keep that knowledge fresh so that you go into test day full of confidence.
If you are someone who needs some motivation and guidance, these best LSAT tutors will be exactly what you are looking for. You can use our resource on how hard is the LSAT to help determine if you want to go with the tutoring route.
If you are someone who is self-motivated, you may be looking for something self-paced. Consider using our reviews of LSAT online courses to see if any of those options may be a better fit.
LSAT Tutor FAQs
How much do LSAT tutors cost?
The price for a LSAT tutor will vary depending on the individual or provider.

After reviewing multiple options, we have seen most providers are around $165/hour. Usually, the more hours you purchase, the better rate you will get.

Looking at cost alone isn't enough. A higher cost doesn't necessarily mean that the tutor is going to provide the quality to match. Look at what else is included with your LSAT tutoring package.
How do I find a good LSAT tutor?
While there are a lot of criteria that can be used when selecting the best LSAT tutor, we've found that the best approach is to look at the teaching materials being used.

Do they provide practice tests? Are the problem explanations and lesson plans clear? Once you've found an LSAT tutor that has all of the right teaching materials, look at the price to make sure it falls within your budget.
When should I do LSAT tutoring?
Look for the best LSAT tutors during the final stretch of your prep. Most students find that six months is a good number to shoot for, which is why many of the online courses you'll find offer six-month plans.