The MCAT is a pivotal test in your academics so you need to invest in the best MCAT tutoring services to get the highest possible score. The problem is that it's difficult to make this decision because there are so many options.
Every option has different pros and cons. What may be a good option for one student may not be a good option for another student.
Summary: Our team looked at the best MCAT tutoring services and broke it down for you. If you want a more affordable option, consider a best MCAT review course.
Our Picks for Best MCAT Tutoring Services
MCAT Tutor Reviews Comparison Table (2023)
| MCAT Tutoring | Blueprint MCAT | Princeton Review | Altius | Med School Coach | Wyzant |
| --- | --- | --- | --- | --- | --- |
| | | | | | |
| Rating | 96 | 94 | 88 | 86 | 75 |
| Best For | Practicing | Detailed Studies | Small Group Learning | - | - |
| One of Our Picks | TG Recommended | TG Recommended | TG Recommended | - | - |
| Pricing | $3,399 | $3,299 | $3,699 | $2,000 | $30/Hour - $300/Hour |
| # of Tutor Hours | 16 | 10 | 15 1-on-1 Sessions + Small Groups | 10 | Varies |
| Price Per Hour | $212 | $329 | ~$185 | $200 | Varies |
| Practice Questions | 10,000 | 2,500+ | - | - | - |
| Practice Exams | 15 | 16 | 10 | 3 | - |
| Access to Online Course | | | | | |
| Summary | Review | Review | Review | Review | Review |
| Learn More | | | | | |
Blueprint: Best for Practicing


Key Decision Making Factors
Blueprint starts at $3,399 for its 16 hour tutoring package which comes loaded with additional features like realistic practice tests and access to its extensive online library.
Score increase guarantee is offered by Blueprint, as well as a 24-hour no questions asked refund policy.
A comprehensive library of concise videos and realistic MCAT practice tests along with your tutoring hours make this the best MCAT private tutor on the market.
Pros
Best video lessons to supplement tutoring
Best course structure
Personalized schedule
Cons
Thin explanations of concepts
Lack of dedicated app
What to Expect
Blueprint establishes itself as one of the best MCAT tutoring services in the world with its superb video lessons, outstanding course structure, and the ability to personalize your schedule. The video lessons are the heart of Blueprint's MCAT tutoring approach. They are highly engaging and informative. I cannot overemphasize how great these videos are.
Add in some outstanding structuring and you have a study program that is guaranteed to improve your score. But you don't have to take our word for it. Blueprint backs up their promises with a score increase guarantee.
All content is packed neatly into learning modules that give users a smart, guided approach to navigating it. There's no guessing as to where you should start. It walks you through every phase of the study process.
Of course, no MCAT tutor is perfect so Blueprint does have a couple of notable flaws that we dug up during our review. The first is that a lot of the concept explanations seemed a bit shallow.
The other downside is that Blueprint does not have a dedicated app. Even though their website is optimized for use with mobile devices, some users might still find that it lacks convenience.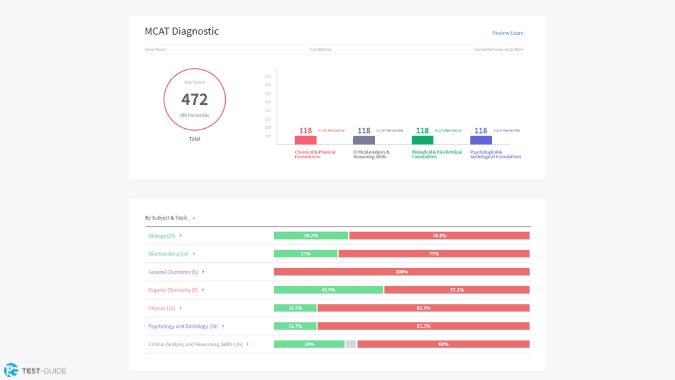 Key Features
Guided learning approach that delivers videos in a concise manner without fluff.
15 realistic MCAT practice tests that are designed to prepare you for the real thing
One-on-one tutors who scores 99th percentile on the MCAT.
Access to the self-paced course and all of those features
Key Differences from Other MCAT Tutors
No long drawn out videos full of fluff.
Regularly updated practice tests.
MCAT tutors have scored in the 99th percentile.
Other Useful Resources
Blueprint MCAT Review – Our team takes a more in-depth look at Blueprint and their different offerings and features.
Best MCAT Classes – If you are interested in a prep course instead of tutoring, check out those rankings.


Why Choose Blueprint MCAT Tutoring
Princeton Review: Best for Detailed Studies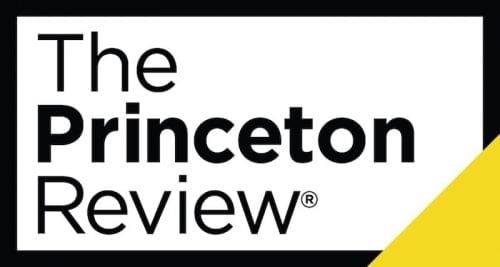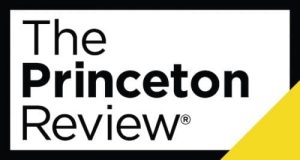 Key Decision Making Factors
Princeton Review MCAT Tutoring services start at $329 an hour. If you purchase more hours, that price comes down
Score increase guarantees for all of their online tutoring courses with an extra emphasis on MCAT 510+ and MCAT 515+ packages.
Amazing virtual classrooms and detailed study resources that dive deep into every topic found on the MCAT, along with your tutoring hours.
Pros
Superb live virtual classes
Detailed prep books
Deep curriculum
Cons
Video lessons lack quality (visually)
Clunky mobile app
What to Expect
Princeton Review follows the traditional heavy instruction classroom-style teaching approach. This is a time-tested approach that is guaranteed to deliver results. This tutor has an absolute mountain of study materials that will give you a lot of bang for your buck.
With over 120 hours of live instruction, 16 practice tests, and nearly 3,000 practice questions, Princeton Review asserts itself as one of the top MCAT tutors in the world.
But utilizing a traditional teaching approach in today's digital society does have some flaws. The biggest issue with Princeton Review is its production quality. Video lessons appear to have a low production value when compared to other videos we find online. Visual quality aside, this MCAT private tutor does communicate its points clearly.
Live classroom sessions are absolutely superb though and this course hits every single topic found on the MCAT. Prep books are extremely detailed in their approach, making this a great choice for textual learners.
Even the video lessons provide high quality information, if you can look past their low production value.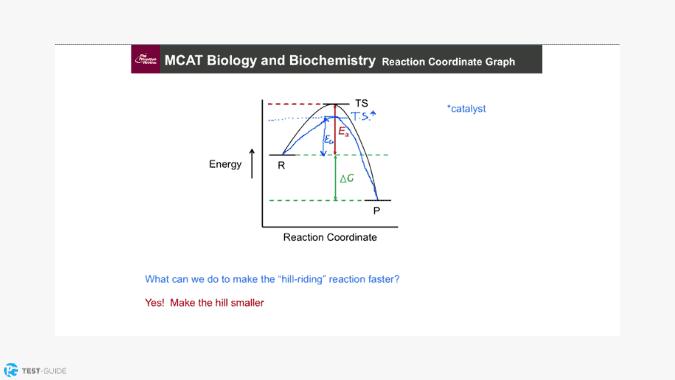 Key Features
16 full practice tests with 3,000 practice questions.
Over 120 hours of detailed videos covering all MCAT topics.
Traditional teaching approach.
Great supplemental material to pair with your tutoring hours.
Key Differences from Other MCAT Tutors
Deeper explanation of concepts.
Has more practice tests.
Other Useful Resources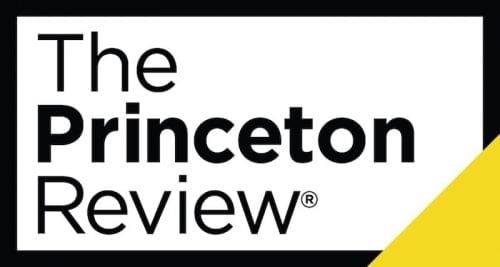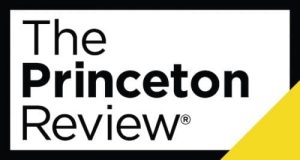 Why Choose Princeton Review MCAT Tutoring
Altius: Best for Small Group Learning


Key Decision Making Factors
Silver level course starts at $3,699 and breaks down to about $185/hour, which is top notch.
90th percentile scores or a 12 point score increase are guaranteed for individuals who complete any one-on-one MCAT private tutoring program.
Rigid course structure leaves no room for flexibility but this is made up for with superb private tutoring and small personable classes.
Pros
Small personable live classes
Pricing
Weekly one-on-one training
Cons
Rigid course format
Expensive
What to Expect
Altius Test Prep is a relatively new MCAT tutoring platform that delivers amazing results as proven by their average student score of 516. To make sure this isn't just beginner's luck, we decided to dive deeper into this platform. Let's look at how they are able to offer a 90th percentile guarantee on some of their packages.
Altius Test Prep uses a unique mentorship approach. Instead of using the same approach as dozens of other MCAT tutors, Altius Test Prep focuses on smaller groups to make the experience more personable. They won't just pair you up with anyone either. Mentors are requires to have scores in the 95th percentile or higher.
This is a newer approach but it seems to add tremendous value to the program. Students will meet with their mentor on a regular basis to review their studies. Everything in this program revolves around this unique mentorship approach.
Of course, not everything will be one-on-one so let's look at the small group sessions. These never have more than 8 people, providing tremendous value to everyone involved.
In fact, these small group sessions are the heart of Altius Test Prep. The approach used here follows the Socratic Method where students talk their way through the thought process of answering questions.
Key Features
Small group sessions with between 6-8 students who discuss their studies.
Personal mentor who is available at most hours to answer questions.
MCAT practice tests that mimic the real test better than other tutors.
Key Differences from Other MCAT Tutors
A unique mentorship approach to studies makes Altius Test Prep stand out from every other MCAT Tutor.


Why Choose Altius MCAT Tutoring


Key Decision Making Factors
Starting package comes in at $2,000 and includes 10 one-on-one tutoring sessions with a 99th percentile instructor, as well as access to their comprehensive library.
Score increase is guaranteed with the promise of additional tutoring at no cost for students who do not get a higher score.
One-on-one tutoring sessions recorded backed by a comprehensive library of high-quality videos and practice tests.
Pros
Great private tutors
Superb video content
Best mobile experience
Cons
Lack of detailed explanations
No money-back guarantee
What to Expect
Med School Coach starts out by providing students with a detailed study plan that is guaranteed to fit their strengths. The depth of this plan depends on the time that a student has at their disposal. This approach is perfect for those of you who thrive in an organized study environment.
Even students who have limited time will find this approach beneficial. In this scenario, students will focus on topics that are given higher significance on the test in an effort to get a lot of improvement in a limited timeframe.
One-on-one tutoring is administered by top tutors and all sessions are recorded. If you miss an important concept, you can go back and watch the recording.
Key Features
One-on-one tutoring from 99th percentile tutors.
Have a detailed study plan created for you.
Over 80 hours of concise, high quality videos.
Key Differences from Other MCAT Tutors
Tutoring sessions are recorded.
Tutoring sessions administered by 99th percentile experts.
Superb mobile experience.


Why Choose Med School Coach MCAT Tutor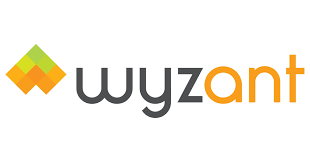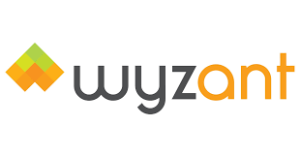 Key Decision Making Factors
Prices are based on the chosen tutor and can range anywhere from $30 to $300 per hour.
Wyzant's guarantee is applicable with the first hours with a new tutor. If not satisfied, then you don't have to pay for that initial hour.
Wyzant's approach is like a matchmaking service that fits you with a tutor so the learning format used is highly dependent on the exact tutor chosen.
Pros
Choose your own tutor
Affordable MCAT tutor
Cons
Tutors have different teaching methods
No additional resources
What to Expect
This is definitely the most affordable tutor on our list but how does its tools stack up the best MCAT tutoring services? It keeps costs down by utilizing a matchmaking approach. Students can choose from a list of tutors based on their unique learning style.
While this might sound perfect at first glance, it's kind of hit or miss. There's no way to know the teaching methods used by the chosen tutor until you are using them.
In short, the biggest benefit of Wyzant is also its greatest flaw. There is no defined framework that tutors have to follow. They are given freedom over how they teach. The problem isn't that you'll be stuck with an incompatible tutor since you can always change your choice. But it's that you will lose precious time.
Don't take this the wrong way. Tutors found at Wyzant are all highly qualified and come at a fraction of the cost. But as we all know, the learning experience is just as important for students as the actual material.
The difference is that tutors from other MCAT tutoring services are required to follow a specific framework. That's not the case with Wyzant. It's how they are able to operate at such a low cost. So you might strike gold, or strike out.
Key Features
Choose from a wide range of tutors all at different costs.
Screening system that is designed to match you with the perfect tutor.
Lowest prices in the industry.
Key Differences from Other MCAT Tutors
Tutors are not locked into a single teaching framework so they are allowed to incorporate any teaching method.
Much lower price that other MCAT tutors in the industry.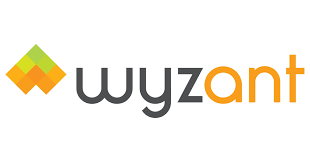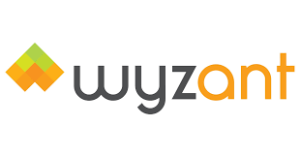 Why Choose Wyzant MCAT Tutor
How Do I Choose an MCAT Tutor?
It is important to take your time when selecting a MCAT tutor. Choosing the correct MCAT tutoring service can be the difference between getting into medical school or not. Our goal is to help you understand some of your options and help you make an informed decision.
What to Consider When Selecting an MCAT Tutor
There are many important things to consider when selecting a MCAT tutor. The most important thing to consider is your individual needs. You should be looking for a MCAT tutoring service that meets your needs.
Price
MCAT tutors can be expensive – you are going to be working 1-on-1 with someone, and this is not cheap. Naturally, pricing will be a factor. However, it should not be the only thing you consider. A MCAT tutor should be looked at as an investment in your future.
Tutoring Format
Tutoring formatting is an important factor to consider. Some courses will have you work with a tutor 1-on-1 while others may have you in small group sessions. Some programs even include access to self-paced courses as well as tutoring hours. Find an option that works best with how you learn.
Other Factors to Consider
Some other factors to consider include:
Study discipline – if you need someone to help you stay on schedule, a MCAT tutor may be a good option for you.
Need for encouragement – if you need a slight push every once in a while, a MCAT tutor can provide this and keep you motivated throughout the process.
Learning style – do you respond well in a 1-on-1 environment? If not, a MCAT tutor may not be your best option.
Alternatives: Do I Need a MCAT Tutor?
A MCAT tutor may not be for everyone. First off, this option is more expensive than other MCAT study options. If you do not have the budget, no worries, you can use a MCAT course.
You may also consider self-studying for the MCAT. While this option will take some more work on your part, it can be done. Review the resources below to help.
Here are some alternatives to consider:
Methodology: How We Tested MCAT Tutors
We looked at 10+ different MCAT tutor options before narrowing it down to 5 of the best MCAT tutoring services. Our team then dug into those tutoring options and looked at the different features and offerings they provided.
After spending ample time researching these options, we gave the tutoring providers different ratings for 5 different criteria. Each of those criteria are assigned a weight which helps us arrive at a final weighted score.
For more details, read about our independent review process.
FAQs About MCAT Tutors
Is an MCAT tutor worth it?
A MCAT tutor is worth the money if you find an option that includes supplemental resources with it.

Where people run into trouble is when they invest in a MCAT tutor and then have to invest in additional materials to study with.
Which MCAT tutor is best?
There are plenty of good options available when looking for MCAT tutors. The biggest thing is selecting an option that works for you.

With that being said, Blueprint and Princeton Review offer some great tutoring options for individuals who are interested.