Are you preparing for the TEAS exam and curious on the best ways to study for this exam? Our team will walk you through how to study for the TEAS test in our complete guide below.
You will find tips, resources, and a study guide to help you prepare.
Summary: Learn the best way to study for the TEAS test with our guide. If you want to begin practicing, consider using our TEAS practice test.
Tips for Studying for the TEAS Test
Follow the TEAS test tips below when studying for your exam. Each tip is designed to help you study more efficiently and get a top TEAS score.
1. Get a Baseline
It is important to know where you stand before you start. This will allow you to know which areas you are good with, and which areas you may struggle with.
A great way to get a baseline is by taking a free TEAS practice test. We suggest taking 1 practice exam in each subject and seeing which areas you need the most work in. Here are some subject specific practice tests:
2. Narrow Down Struggle Areas
Once you get a baseline, you should have a better idea of which subjects you are struggling with. You should first narrow down which of the 4 subjects you struggled with (review our guide on the TEAS exam for more information on the 4 subjects).
After you narrow down which subjects you struggled with, try and even further narrow it down to which topics within those subjects you struggled with.
Example: If you struggled in math, where did you struggle? Was it with algebra? A different topic?
3. Choose Your Prep
Once you know where your struggle and how bad you are struggling, you can pick how you want to prep. If you need some serious help, we recommend using a prep course. You can review some of the best TEAS prep courses with our guide.
If you find that you did well with your baseline exams, you may be able to self-study for the exam. If this is the case, determine where you want to get your resources to study. You may not need any resources.
Our Recommended Prep Package
If you are looking for a prep package, consider our #1 recommended TEAS prep course.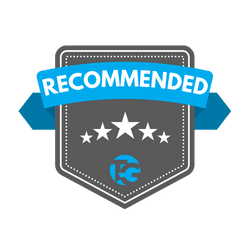 4. Schedule Your Study Time
Properly preparing for a test will lessen test anxiety. Proper preparation is best done over multiple weeks so it's important that you create a schedule.
You should determine how much time you have until your exam. Once that is figured out, you can work backwards and schedule out your time.
Example: If you have 4 weeks to study and want to dedicate 5 hours per week to studying, you can schedule 1 hour of studying Monday – Friday for the 4 weeks leading up to your exam.
The amount of time you spend studying should be based of your baseline exam and how comfortable you are with the material. 
If you need to register for the exam, you can do so by visiting the ATI TEAS site.
5. Take a Final Exam
After you put in your study hours and feel confident with the material, take a final practice exam. This final exam should be taken in a simulated and timed environment.
If you score well on this final exam, you can rest assured that you are ready for the actual exam. If you struggled (and there is nothing wrong with that), you can continue to study and prepare for the exam.
It is best to be sure that you are ready for the real exam, so a final practice exam is highly recommended.
TEAS Study Guide
You can use our TEAS study guide below to make sure you are ready for the various topics that are tested on the TEAS test.
This study guide is meant to help you get a better idea of what to study. If you want in-depth information on each of these topics, we recommend using TEAS prep.
Math
Practice Test #1 – Math Specific
Basic Addition, Subtraction, Multiplication, and Division
Order of Operations
Decimals
Fractions
Rational Numbers
Ratios and Proportions
Conversions
Percentages
Time
Algebra
Word Problems
Practice Test #2 – Math Specific
Reading
Practice Test #1 – Reading Specific
Details
Summarizing
Logical Inferences
Structure
Practice Test #2 – Reading Specific
Science
Practice Test #1 – Science Specific
Life and Physical Sciences
Scientific Reasoning
Anatomy and Physiology

Basics
Tissues
Respiratory System
Circulatory System
Digestive System
Nervous System
Muscular System
Reproductive System
Endocrine System
Urinary System
Skeletal System

Practice Test #2 – Science Specific
English and Language Usage
Practice Test #1 – English and Language Usage Specific
Parts of Speech
Parts of a Sentence
Punctuation
Practice Test #2 – English and Language Usage Specific
What happens if I do not pass the TEAS test?
If you do not pass the TEAS test on your first attempt, you can retake it. It is important to note that you will have to pay the registration fee for each test attempt you make, so take the time to prepare.

A specific score may be required for admission to nursing school, so it is crucial that you keep at it until you get the minimum combined score for your desired school.

Some schools may limit the number of retake attempts you can make in one year or make you wait a specific period of time between attempts.
Is the TEAS test the same every time?
No, while they all follow the same structure, there are several different versions of the TEAS test. This ensures fairness for those who have to retake the exam and help make sure those who have taken the test can't pass on the exact questions to others who have not yet seen the exam.

There are also always 20 sample questions on each exam. These questions are being tested for validity, so they are likely to change frequently. You will not know which questions are the sample questions and which will count towards your score.
How long does it take to study for the TEAS test?
It is recommended that you give yourself at least six weeks to prepare for your TEAS test. With six very different subjects to study, you will need this time to master each component and complete the recommended practice tests to ensure you are ready.

Since you may be limited on how many attempts you can make in a period of time, and you have to pay for each attempt, it is wise to take the time to prepare to pass the test the first time around.
What if something comes up and I need to reschedule my test?
In many cases, you will not be able to reschedule your TEAS test, so make sure and think about your testing date and time before registering.

Some testing centers will allow you to reschedule due to unavoidable circumstances, but this is up to the individual testing centers discretion. If missing the exam is your only option and you cannot reschedule, you will have to pay to retake it.