Choosing the right prep course can seem overwhelming. Our team compares Kaplan vs. Princeton Review LSAT to show you which is the best option.
Our goal is to help you make an informed decision. We'll dive into essential features and compare them.
Summary: Compare Kaplan vs Princeton Review LSAT. If you want to learn more about other courses, check out our other LSAT prep reviews.
Kaplan LSAT vs. Princeton Review LSAT
| | | | | |
| --- | --- | --- | --- | --- |
|   | PR Self-Paced LSAT Course | Kaplan Self-Paced LSAT Course | PR Fundamentals LSAT Course | Kaplan LSAT Live Online Course |
| Price | $799 | $799 | $1,099 | $1,199 |
| Subscription Length | 1 Year | 5 Months | 1 Year | 5 Months |
| Videos | 150 Hours | 180 Hours | 150 Hours | 180 Hours |
| Live Online Hours | None | None | 30 Hours | 32 |
| Practice Questions | 8,000+ | 2,000+ | 8,000+ | 2,000+ |
| Practice Tests | 70 | 60 | 70 | 60 |
| Books Included | Yes | Yes | Yes | Yes |
| Study Plan | Yes | Yes | Yes | Yes |
| Guarantee | Yes | Yes | Yes | Yes |
| Learn More | GO! | GO! | GO! | GO! |
When comparing Kaplan LSAT vs. Princeton Review LSAT it is important to compare apples to apples. The courses listed above are the closest comparisons in terms of all of the offerings from the 2 prep companies.
If you are looking for some individual reviews of these specific courses, check out the following links:
If you want to get some practice in before making a purchase, consider using our practice LSAT exam to get a baseline.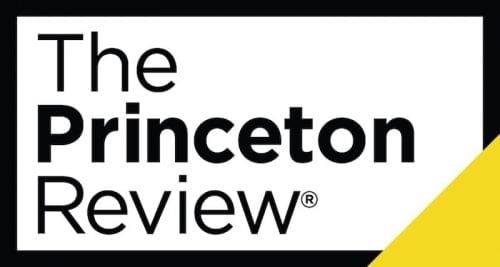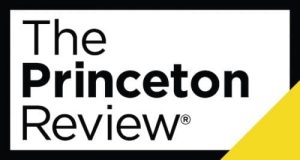 Save 15% With Code: DEVLSAT15
Kaplan vs. Princeton Review Features
Now we'll dive into the key features of these two top-tier LSAT study courses and then show you which is the best option.
Coursework
We started by comparing the coursework of each of these two prep courses. Kaplan offers a comprehensive study plan that guides students through all of the lessons, materials, and assignments. Their Smart Reports are at the head of this guided approach.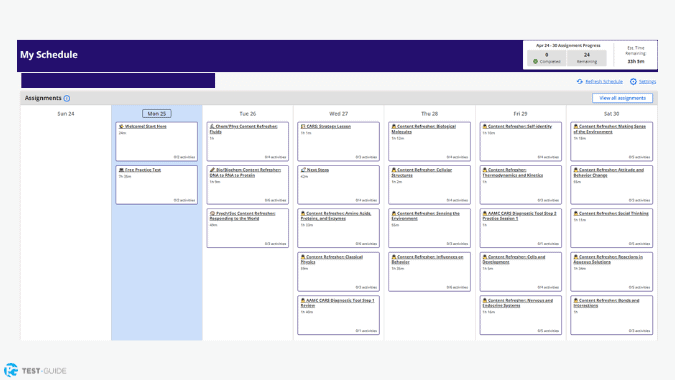 Kaplan study plan
Princeton Review uses the same approach with its Course Syllabus. Videos, written lessons, and practice materials comprise each study unit. Both prep courses have the same approach in guiding students through the content.
The real difference comes with the content itself but we'll get more into that as we dive into each feature. We do need to point out that at first glance, Kaplan's core course materials seem much lower when compared to Princeton Review.
That's because Kaplan puts a lot of materials into its LSAT Channel. Still, Princeton Review gets a slight edge here since their approach seems more organized. There's no need to visit another channel to find essential study materials.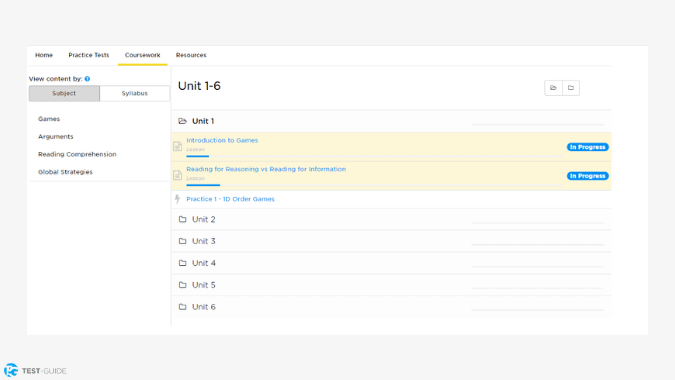 Princeton Review lesson example
Practice Questions (Custom Practice Sessions)
The next step in our review of these two courses takes us to practice questions. Both platforms follow the same approach.
Once you have reviewed the core materials associated with each course, you'll be taken to a practice section.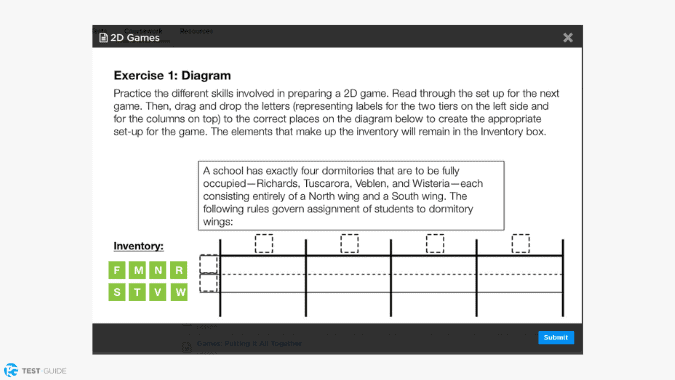 Princeton Review questions within a lesson example
While the quality of practice questions between the two platforms is about the same, Princeton Review's massive library of practice questions is unmatched.
You'll also be able to create custom practice sessions in both Kaplan and Princeton Review. This allows you to focus your practice sessions on a specific topic that might need more work.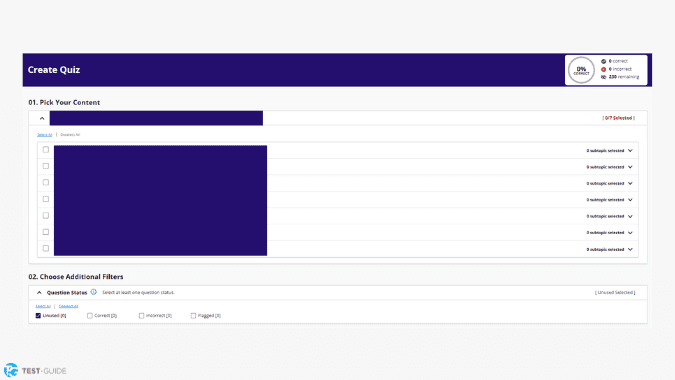 Kaplan custom quiz example
Practice Exams
Kaplan's Prep Plus tier provides access to past official LSAT tests so you get the most realistic testing experience. They also require three diagnostic tests that are used to guide your studies. Kaplan uses practice tests to give you experience while also gauging your progress.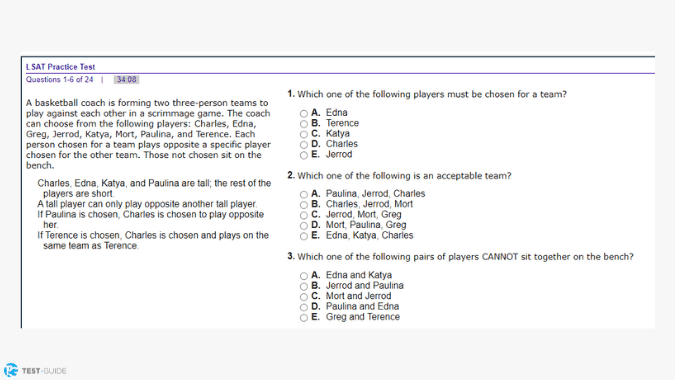 Kaplan practice test example
Princeton Review's practice tests pretty much follow the same pattern. You get access to previous LSAT tests, just like Kaplan. Princeton Review also uses diagnostic tests to help create your study plan.
However, Princeton Review has six diagnostic tests that are part of its core curriculum.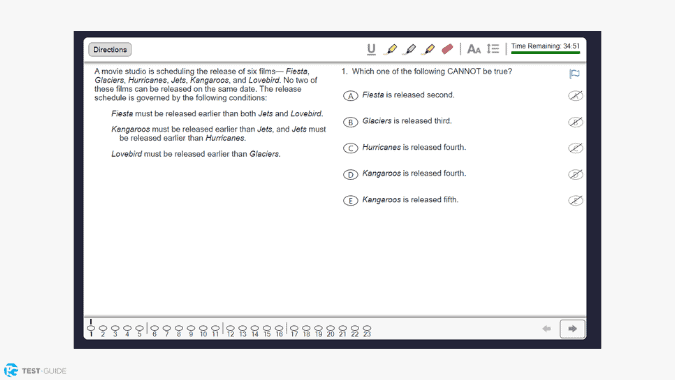 Princeton Review practice test example
Practice test quality across both platforms is high. The only real difference is that Princeton Review requires you to take six practice tests as part of its curriculum. Kaplan only requires three.
LSAT Channel
Kaplan has a specific channel dedicated to complex concepts that are found on the LSAT. The LSAT channel has both on-demand and pre-recorded videos. New videos are released almost every day. These specialized lessons are a really cool resource and the fact that they are highly targeted makes it even better.
On the other hand, the only equivalent with Princeton Review is its resource channel, but it's nowhere near as comprehensive as Kaplan's LSAT Channel.
However, Princeton Review includes most of its study resources as part of the overall course curriculum.
Dashboard
Princeton Review's dashboard is clean and functional but it lacks anything beyond functionality. With that being said, it does get the job done. It is simple enough to figure out how to use relatively quickly.
Kaplan definitely gets the edge here. Their dashboard has a crisper look and seems much more modern.
User Interface
Each platform's user interface pretty much follows the same thought process as the dashboard. Princeton Review is functional without the frills. On the other hand, Kaplan's presentation is everything you'd expect from a top brand. It's highly intuitive, aesthetically pleasing, and its menus provide easy navigation.
Once again, Kaplan gets the edge here since it's clearly been updated to make it stay competitive with up and coming prep courses.
Video Lessons
Video lessons are the core of each platform's curriculum so they play a huge role in deciding which is the better platform.
Let's start with Kaplan's approach. Their videos are presented with an instructor tucked away in the bottom corner of the screen. A whiteboard follows their image throughout the video to provide a visual reference of important concepts.
Princeton Review's videos don't have an instructor appear on-screen. They are produced with a whiteboard and instructor voiceovers. As the instructor speaks, important concepts are drawn on the whiteboard.
Kaplan and Princeton Review videos all have high production quality but they both come across as a bit dry.
Score Reports
Score reports create the foundation of your entire study plan. Fortunately, both Kaplan and Princeton Review provide detailed reports after taking a practice test.
These reports provide targeted information about how you scored on each area of the LSAT online practice test so you know the areas that need improvement.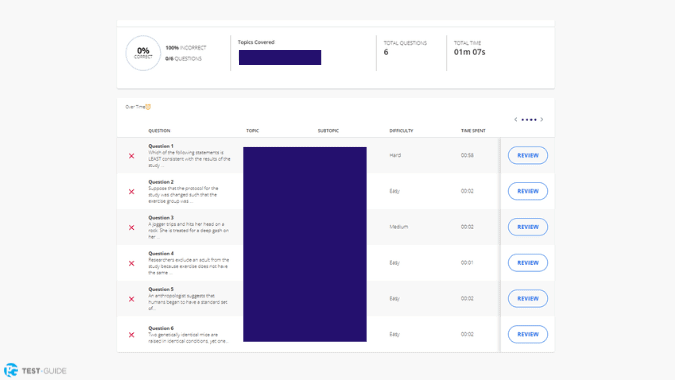 Kaplan score report example
Both platforms are highly accurate so neither of them have a real advantage here. Princeton Review does a better job of using these reports to guide your studies.
Kaplan is more self-paced so you have to adjust your study regimen whereas Princeton Review's platform uses more of a guided approach.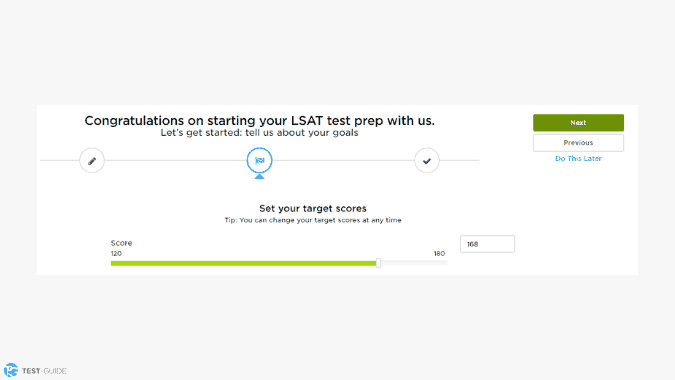 Princeton Review goal setting example
Answer Explanations
Answer explanations are a key feature with any prep course. Practice materials are only as valuable as the explanations that accompany them. Fortunately, Kaplan and Princeton Review provide solid explanations. The real difference is how they're presented.
Princeton Review gives you two options for reviewing explanations. You'll find them as you go through the practice material but you can also download a PDF that you can review at any point. We've found that this is a nice little benefit since you can review these PDF's offline.
Both platforms provide details about each answer, including the incorrect ones. This helps you get a grasp of the fundamentals of each concept.
Score Predictor
Both Kaplan and Princeton Review gives students a detailed score report after a practice test. These reports are used to gauge your progress as you work through the prep course. In our review of Kaplan vs. Princeton Review LSAT, we found that the latter has a slight edge here.
The biggest reason that Princeton Review is slightly more accurate is because they work their practice tests into the core curriculum. Princeton Review will then help you adjust your study regimen so that you are working on the right areas.
Which is Better for the LSAT: Kaplan or Princeton Review?
At the end of the day, both of these providers offer solid prep options. However, we gave the edge to Princeton Review.
Princeton Review offers a more in-depth learning experience, includes more practice questions, more practice exams, and a longer duration to study.
If you want to consider other study resources, consider the following: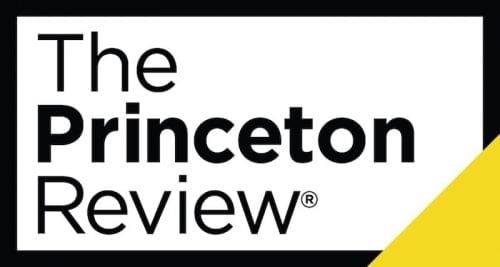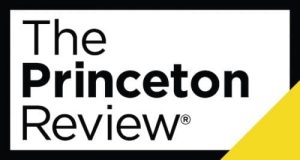 Why Choose Princeton Review LSAT
Save 15% With Code: DEVLSAT15
Kaplan vs. Princeton Review LSAT FAQs
Is Princeton Review or Kaplan better when studying for the LSAT?
These two courses are similar in their approach to prepping students for the LSAT but Princeton Review gets the edge.

Even though both platforms have similar lesson plans, Kaplan puts a lot of their library in its LSAT channel. So students have to dig for it.

Princeton Review also provides access for a longer duration while also providing more practice questions and exams.
Is Princeton Review harder than Kaplan?
Both Kaplan and Princeton Review are about the same in terms of difficulty. Princeton Review might be slightly more difficult in that its curriculum requires students to take 6 practice tests.
Is Princeton Review worth the price when studying for the LSAT?
Princeton Review has established itself as a top prep brand. You can't really go wrong with it. Its curriculum is easy to navigate and lesson plans are catered to your unique needs. All content found on Princeton Review is top quality and well worth the cost.