Kaplan and Princeton Review are two of the biggest providers of test prep. But, which is better for the MCAT? We conducted a Kaplan vs. Princeton Review MCAT comparison below.
Compare the different offerings, features, and content between the two providers. Choose the provider that best fits your specific needs.
Summary: Compare Princeton Review vs. Kaplan MCAT courses below. Learn more about other best MCAT prep programs.
Kaplan vs. Princeton Review MCAT Options
 
PR Self-Paced Course
Kaplan Self-Paced Course
PR LiveOnline Course
Kaplan LiveOnline Course
Price

$1,999

$1,699


View Discount
$1,699

$2,799

$2,399


View Discount
$2,399
Subscription Length
12 Months
6 Months
12 Months
12 Months
Videos
500+*
90+*
500+*
90+*
Live Class Hours
0
0
90
48
Practice Questions
2,500+
3,000+
2,500+
3,000+
Practice Tests
16
16
16
16
Books Included
Yes
Yes
Yes
Yes
Workshops/Office Hours
No
No
Yes
Yes
Guarantee
Yes
Yes
Yes
Yes
Learn More
GO!
GO!
GO!
GO!
*Kaplan organizes their videos differently than Princeton Review. Princeton Review has shorter videos so they have 500+. Kaplan has 24 lectures that are 2 hours each as well as 70+ refresher videos which are shorter in length.
If you are curious about how you would score on the MCAT if you took it today, consider taking one of our free MCAT practice tests.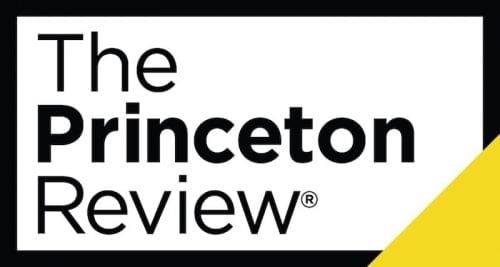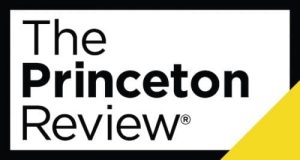 Save 15% With Code: DEVMCAT15
Kaplan vs. Princeton Review MCAT Features
While Princeton Review and Kaplan both offer some additional MCAT options, the options listed above are some of the more common and popular offerings. The courses are very similar so let's jump into some of the features of the courses and what makes them different.
Content
When looking at Kaplan vs. Princeton Review MCAT courses, content is the first thing most people want to know about. Both courses offer great content that will not only help you learn the material, but also learn it more efficiently.
Princeton Review includes 500+ videos in both their self-paced and LiveOnline course. These videos are shorter in length and right to the point. They are not the most engaging videos but will definitely teach you the concepts you need to know.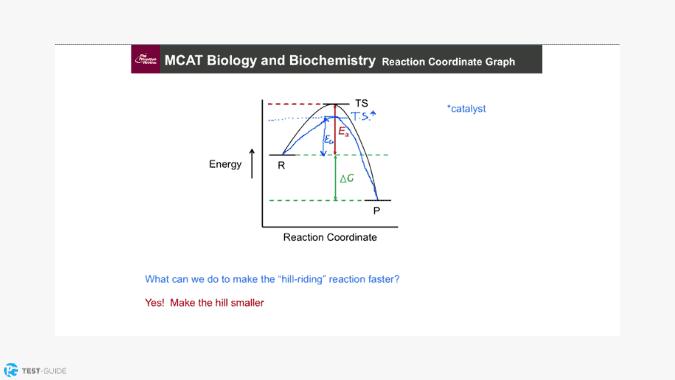 Kaplan includes 90+ videos in both their self-paced and LiveOnline course. At first, you may think that Princeton Review offers a ton more video content.
However, this is not the case. Kaplan takes a different approach to their videos. They offer 24 2-hour video lectures along with 70+ refresher videos which are shorter in length.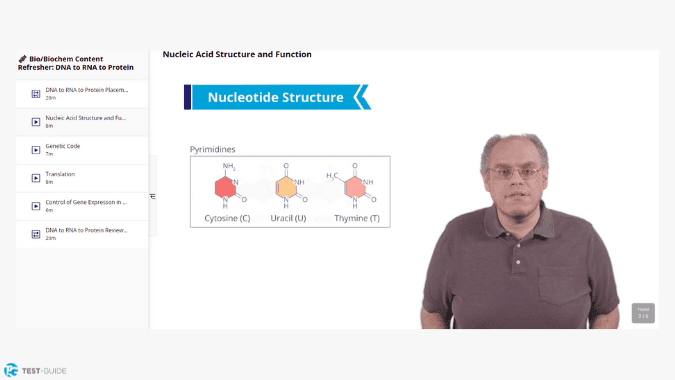 We do like how Princeton Review organizes their content a little better than Kaplan. Princeton Review offers a before class, class, and after class organization method.
There are things that you should complete before the lecture, then you should complete the lecture, and finally there are things you should complete after the lecture.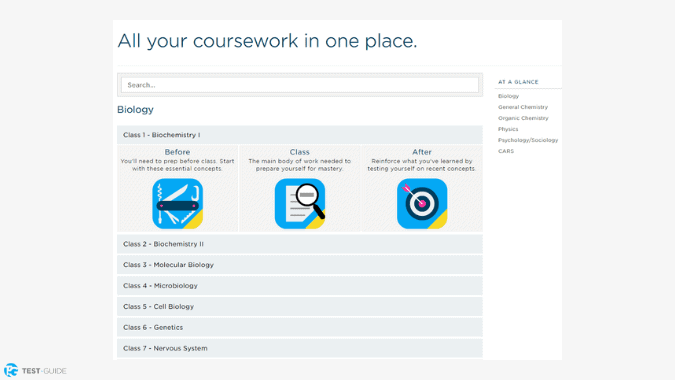 As far as practice questions go when looking at Kaplan vs. Princeton Review, they are almost identical. Both providers offer 16 full-length exams. Princeton Review offers 2,500+ questions while Kaplan offers 3000+ questions.
Both providers also do a great job of mimicking the actual layout and design of their practice exams. Students will feel very prepared heading into their actual exams.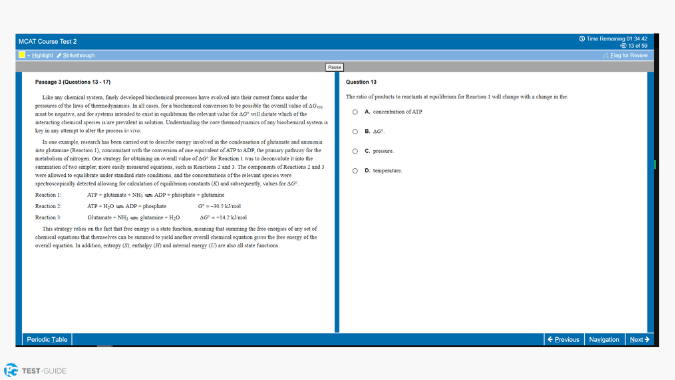 Finally, both providers offer answer explanations to all questions to help you better understand concepts and figure out why your answers were right or wrong.
Books
Both Kaplan and Princeton Review provide physical books for students who purchase one of their prep courses. This is a nice feature as it can be hard to read an online textbook. As standard as you think this would be, many providers are starting to stray away from sending physical books.
Kaplan provides a 7-book MCAT review set while Princeton Review provides a 10-book review set. Both books are great quality and very informative.
However, Princeton Review does a better job of implementing these books in with their online software. Students are specifically told what to read, when to read it, and are even given the option of marking their progress within the course software.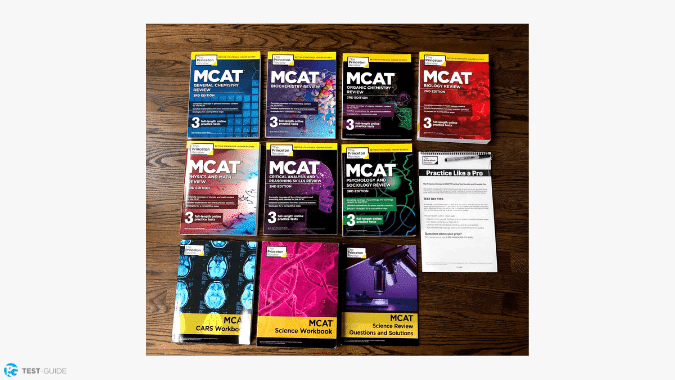 User Interface
As you would expect from 2 of the largest providers of test prep, they both have great user interfaces. Princeton Review has more of an "old-school" interface. It does not contain all the bells and whistles that some of the other providers offer, but it is simple and easy to navigate.
Kaplan has more of a "new-school" feel. The interface feels very modern and more updated than Princeton Review. Kaplan also does a good job of keeping it simple and easy to navigate.
Kaplan does have an edge when it comes to the videos and how they are laid out. The videos have some added features that give you additional information and added control.
For example, there is a topics button that you can click and it gives you a summary of topics that are talked about in that specific video – this helps to quickly navigate around the video if wanted.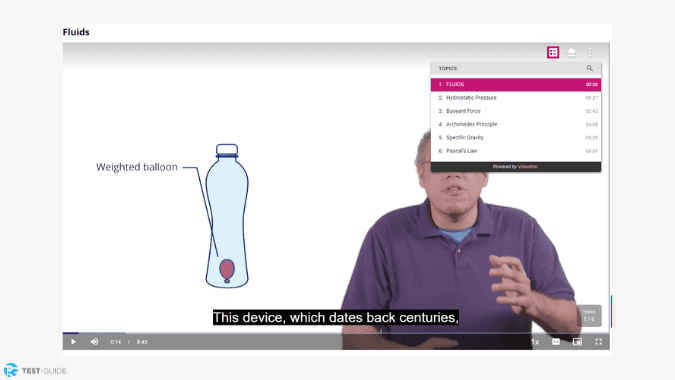 Score Reports and Analytics
When considering Kaplan or Princeton Review MCAT many students want to know more about the analytics and score reporting used within the courses.
Both Princeton Review and Kaplan include detailed score reports. You can find just about any report you could think of in either of these courses. We liked using the reporting features of both courses to analyze our full-length practice exam results.
Both Kaplan and Princeton Review allowed us to breakdown each section of the MCAT and review subtopics within each section. We could see which questions we got wrong, which topics we struggled with, and more.
Princeton Review had a little "cleaner" reporting system that felt easier to use. Princeton Review allowed you to sort by section, category, and format which was cool.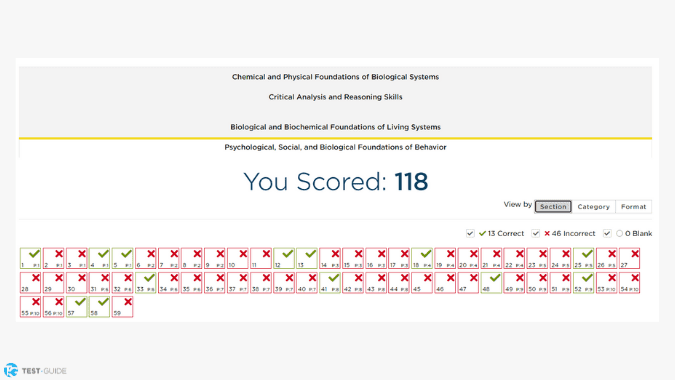 Which is Better, Kaplan or Princeton Review MCAT?
After giving both courses a run-through, we would recommend Princeton Review. Kaplan offers a great course, but it is a little more money and does not have as many features as Princeton Review.
Princeton Review does a fantastic job of organizing content and learning modules. They use a before-class, class, and after-class model. This makes it easy to follow along and less overwhelming.
Princeton Review does a better job of implementing their textbooks in with the software which is an underrated feature and allows you to better track your progress as you continue your studies.
Finally, we like the bite-sized videos Princeton Review offers. While Kaplan does offer bite-sized videos, they also rely on the 24, 2-hour long videos to teach. These 2-hour videos can make it hard to focus the whole time.
If you want to consider other study methods, check out the following: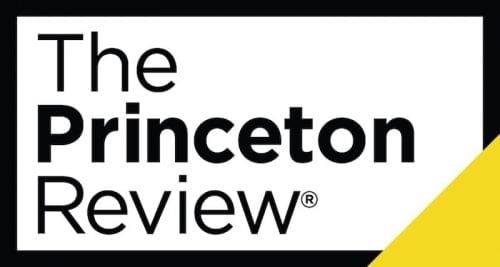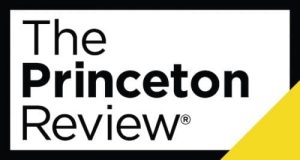 Why Choose Princeton Review MCAT
Save 15% With Code: DEVMCAT15
Kaplan vs. Princeton Review FAQs
Is Kaplan or Princeton Review better for MCAT?
When considering Kaplan or Princeton Review MCAT it is important to remember that both providers offer top notch courses.

With that being said, we give a slight edge to Princeton Review. They are a little bit cheaper and have some added features and functionality we like.
Is Princeton Review enough for MCAT?
100%. Princeton Review is absolutely enough when studying for the MCAT. All of their courses are very comprehensive and include everything you will need.
Is Kaplan good for MCAT?
Kaplan is a solid choice for MCAT help. Kaplan made our list of best prep for MCAT and has some great features. The course is competitive with all other providers when it comes to price, practice questions, and practice exams.

Kaplan will definitely help you study for the MCAT but there are some other great options out there that our team recommends.
Is Kaplan the best MCAT prep?
While Kaplan offers a solid prep course, they are not the best. Our team did a thorough review of MCAT study programs and found that Kaplan was amongst the top 6 but was not the best.