We provide an in-depth Princeton Review GRE review below. We breakdown the different options and the features you can expect to find in the course.
You can compare the different options and find an option that works best for you. Use the screenshots to see what to expect in the course.
Summary: Use our review of Princeton Review's GRE course to see if it will be a good fit. To see other courses, use our GRE prep course reviews.
Princeton Review GRE Options
 
Self-Paced Course
Fundamentals Course
162+ Course
Tutoring Course
Price
$399
$1199
$2099
$4,999
Practice Exams
8
8
8
8
Practice Questions
2570+
3500+
4400+
4400+
Subscription Length
4 Months
4 Months
4 Months
–
Videos
Yes
Yes
Yes
Yes
Live Instruction
No
Yes – 24 Hours
Yes – 45 Hours
Yes
Tutoring Hours
No
No
No
Yes – 32
Printed Materials
No
No
Yes
Yes
Guarantee
Repeat Course
Refund Tuition
162+ Score
165+ Score
Learn More
GO!
If you are not sure about the above options, you can review other GRE prep course options.
You can also get some practice in before buying anything by using our GRE practice test.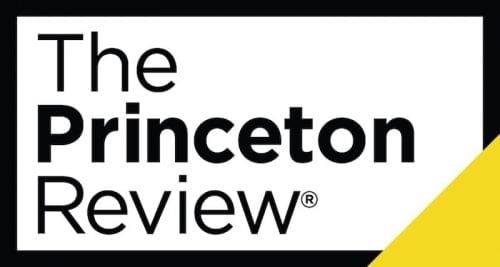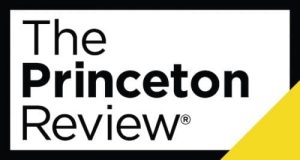 Save 15% With Code: DEVGRE15
Princeton Review GRE Features
Although each option listed above includes some different features, you can expect to find these core features when taking a Princeton Review GRE prep course.
Goal Setting
Goal setting is a Princeton Review staple. Once students sign up and enter the course, they are asked to enter their target scores for each section of the GRE. Setting goals is a great way to motivate students to study and complete the practice tests within the course.
Students will be able to use their target scores as a great benchmark to see how much they have improved while taking the course.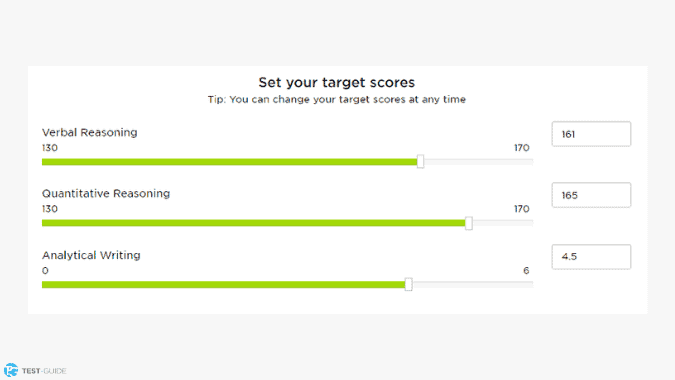 Coursework
The coursework tab is where students will be completing most of their work. This area of the course includes all of the essentials, lessons, and drills. The course work tab is broken into 4 different categories:
Strategies
Math
Verbal
Essay
With each category, students will find 3 different learning style – essentials, lessons, and drills. The essentials will mostly be video lectures explaining key concepts. The lessons will be shorter videos reviewing material followed by an interactive question to check your knowledge. Drills will
Each of the above categories covers numerous topics that are relevant to the GRE exam. Students can choose which essentials, lessons, and drills they wish to complete – students may be familiar with some concepts already, which they will be able to skip or skim through.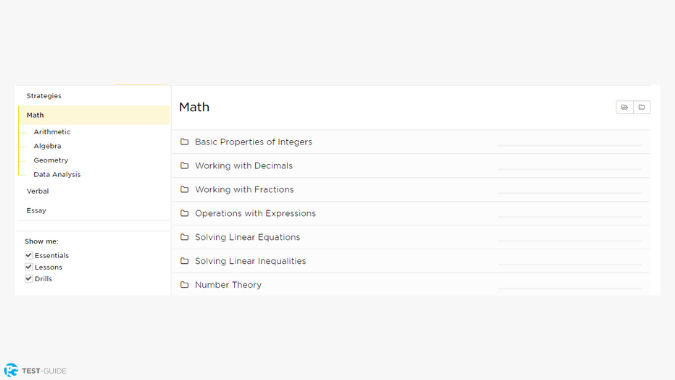 Live Online Sessions
One awesome feature of Princeton Reviews self-pace GRE prep course is the option for students to attend live online sessions. Various Princeton Review instructors host these live online sessions and cover topics that some students may find difficult on the GRE.
There are numerous sessions offered each week and they are offered at night, which tends to work best for students working a full-time job or attending school.
Some examples of topics covered includes working with equations, exponents, roots, properties, and operations. The instructors change up, so find your favorite instructor and attend their online classes.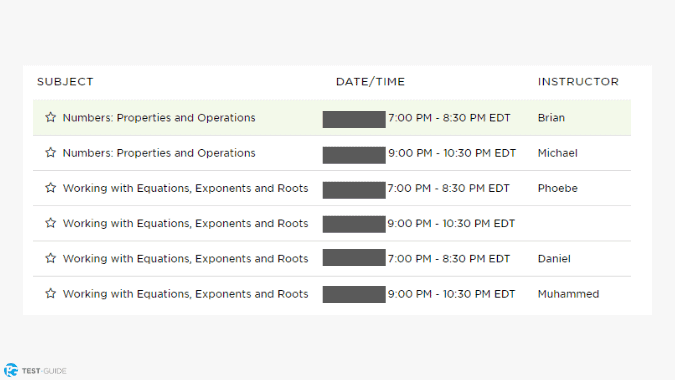 Practice Tests
Practice tests are one of the best ways to prepare for the actual GRE exam. Princeton Review uses software that does a great job on simulating the actual GRE exam.
When students launch a practice test, they will be asked how they want to time the exam – it is recommended that students select normal time, so they become comfortable taking the GRE exam in a timed environment.
Princeton Review offers 8 full-length GRE practice tests. On top of the 8 practice tests, students will also have access to math sections drills and verbal section drills.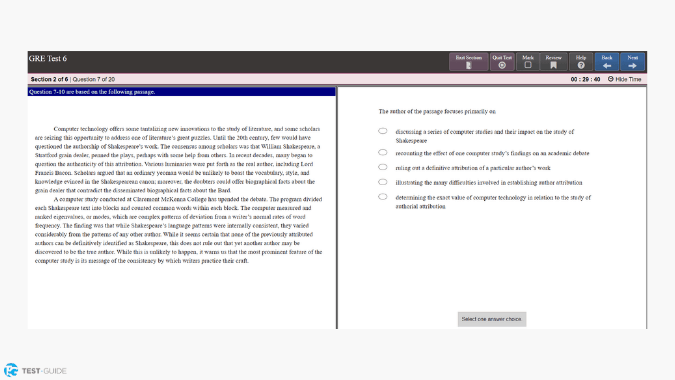 Reports
Students will be able to see score reports for the practice tests they took. These score reports are very in-depth and will give students some useful insights into what they need to work on. Students will be able to see which questions they got right and wrong based on various GRE topics.
For example, if a student sees that they missed 4 questions about sentence equivalence, they can go back and complete the lesson on sentence equivalence to improve their score.
Students can also see various insights about how long they took to answer each kind of question, which question format they struggled the most on (multiple choice, all that apply, etc), and breakdowns on how they did on each part of the practice test (verbal reasoning, quantitative reasoning, and analytical writing).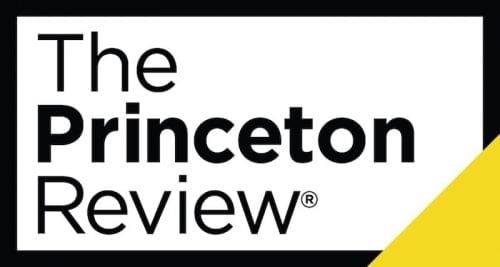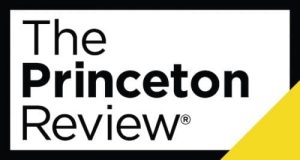 Why Choose Princeton Review GRE
Save 15% With Code: DEVGRE15
Princeton Review GRE FAQs
Which GRE option from Princeton Review is best?
Princeton Review offers 4 main options when preparing for the GRE.

If you are looking for the most affordable option, you will want to use the self-paced course.

If you want something more in-depth and includes live videos, you will want the fundamentals course or the 162+ course.
Does Princeton Review offer a guarantee on their GRE courses?
Princeton Review does offer a course guarantee on their GRE courses.

The self-paced course allows you to repeat the course if you are not happy with your score.

The fundamentals course allows you a refund of your tuition while the 162+ includes a guaranteed score of 162 or higher.
How long will I have access to a Princeton Review GRE course?
You will have access for 4 months to the self-paced Princeton Review GRE course.

You will also have access for 4 months to the fundamentals course and 162+ course. If you register before your live online classes start, you will get that additional time to prep – so technically, you have longer than 4 months when using one of those two courses.