Use our free NCCT practice tests to pass your upcoming National Center for Competency Testing Medical Assistant certification exam (NCCT-NCMA).
The NCCT exam is intended to certify that a candidate has the knowledge, skills, and abilities to perform the duties of a Medical Assistant.
The NCCT exam consists of 165 questions on various Medical Assistant job functions. Our NCCT-NCMA practice tests use actual questions and answers to let you know how well you are prepared.
Summary: Try one of our free NCCT practice tests below to see how much you already know. If you want some more help, consider using our recommended medical assistant test prep.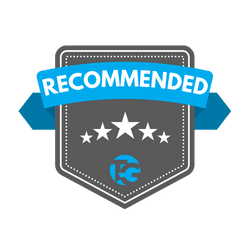 Our sample NCCT questions are an excellent way to study for your upcoming certification exam. Our sample tests require no registration (or payment). The questions are categorized based on the NCCT test outline (below) and are immediately scored at the end of the quiz.
Once you are finished with the test, you will be presented with a score report which includes a complete rationale for every question you got wrong. If you like these NCCT practice questions, please share us with your friends and colleagues.
Other NCCT Study Resources
In preparing for your NCCT/NCMA certification exam, you may find these resources helpful:
NCCT Practice Test Benefits
There are many benefits of preparing for your NCCT exam with practice tests. Studying for your test using sample questions is highly effective. The advantages of using sample NCCT/NCMA tests include:
Improving Your Speed – The NCCT-MA exam has an overall time limit of 3 hours. Although most students who take the NCCT feel that there is sufficient time, taking the practice tests with self-imposed timers helps you budget your time effectively. You should budget approximately 1 minute for each question.
Focusing Your Study – As you take more and more sample quizzes you begin to get a feel for the topics that you know well and the areas that you are weak on. Many students waste a lot of valuable study time by reviewing material that they are good at (often because it is easier or makes them feel better). The most effective way to study is to concentrate on the areas that you need help on.
Understanding the Test Format – Every standardized test has its own unique format. As you take practice NCCT tests you will become comfortable with the format of the actual test. Once the test day arrives you will have no surprises!
NCCT Exam Overview
The NCCT certification exam consists of 165 total questions. 150 of those questions will count towards your score, while 15 will be unscored pretest questions.
The majority of the questions will be multiple choice questions with four answer options. In addition, several questions will be "alternative" question types such as multiple-select, drag and drop or hotspot. You can also find more information on the official website.
Candidates are given three hours to complete the test. The detailed outline is below:
Pharmacology
Number of Questions: 21
Topics:
Check reference resources to check medications.
Administer medication by various methods (e.g., orally, inhalation, intradermally etc.).
Identify common medications by both generic and brand names.
Document medication administration, errors, prescriptions, and refills.
Clinical Medical Procedures
Number of Questions: 28
Topics:
Understand and follow CDC and OSHA standards and precautions.
Perform general and surgical asepsis.
Handle and dispose of chemicals and biohazardous wastes.
Utilize personal protective equipment.
Phlebotomy
Number of Questions: 21
Topics:
Work with patients before the procedure (introduction, identification, test verification, fasting protocol, medications, etc.)
Select and prepare the appropriate equipment.
Perform various procedures (e.g., venipuncture, capillary punctures, etc.)
Perform bandaging and other aftercare procedures.
Handle and process specimens appropriately.
ECG and Other Diagnostic Tests
Number of Questions: 18
Topics:
ECG placement techniques, recording, and interpretation (prepare and position the patient, capture recordings, prepare reports).
ECG troubleshooting and maintenance (identify and correct errors and artifacts, check battery charge and paper, clean and store machine).
Other diagnostic tests (point of care testing, urinalysis, paternity testing etc.).
General Office Procedures
Number of Questions: 21
Topics:
Communication (communicate effectively both orally and in writing, educate patients, manage informational materials).
Medical Office Computer Applications (use medical software applications, maintain electronic medical data, and use peripheral devices).
Scheduling (set up patient appointments, manage referrals, manage patient reminder systems).
Medical Records (create, maintain, organize and protect medical records).
Medical Office Management
Number of Questions: 25
Topics:
Manage the opening and closing of the medical office.
Maintain the office manuals for policies and procedures.
Maintain files for medical providers' professional status.
Law and Ethics
Number of Questions: 16
Topics:
Understand and comply with disclosure laws such as HIPAA and HITECH.
Recognize legal responsibilities and unethical practices.
Follow a Patient's Bill of Rights (AHA).
NCCT Test Administration
There are currently four routes of eligibility to take the NCCT Medical Assistant Exam:
Route 1a: You are a current student of a NCCT authorized Medical Assistant program.
Route 1b: You have graduated within the last 5 years from a NCCT authorized Medical Assistant program.
Route 2: You have two or more years of full-time experience (verifiable) as a Medical Assistant within the last five years.
Route 3: You have completed a Medical Assistant training program while serving in the U.S. Military within the last five years.
Exam Scheduling and Cancellations
The NCCT Medical Assistant exam is administered as either a computer-based test or a traditional paper-based exam. Candidates work with NCCT (by calling 800-875-4404) to determine test dates and test sites. Candidates must submit all application material at least 14 days before the requested test date.
NCCT staff will process application materials and notify candidates via email or US mail in approximately three to five business days.
If a candidate wants to change their test appointment they must do so at least 24 hours prior. Candidates may reschedule one-time without a fee. Additional rescheduling requests will cost $10.
Refunds are only available to applicants who request to withdraw within three business days after receipt by the NCCT. The refund will be for the entire examination fee minus a $25 processing fee.
NCCT Exam Fees
There are two possible fees for the NCCT exam:
$90 (for Route 1a current students or graduates within the last 6 months, or Route 3: Military).
$135 (for Route 2 experienced Medical Assistants, or Route 1 graduates after 6 months).
NCCT Scores
The NCCT/NCMA exam is scored on a pass/fail basis. The passing score for the exam is based on a variety of factors including established difficulty ratings for each test question.
If a candidate passes the exam they have demonstrated an acceptable level of knowledge regarding the skills and abilities required of a Medical Assistant.
Receiving a higher score than the passing score is not an indicator of more advanced knowledge or a predictor of better job performance.
Scoring is immediate for computer-based tests and may take two to four weeks for paper-based tests.
NCCT FAQs
How many questions are on the NCCT medical assistant test?
The NCCT certification exam consists of 165 total questions.

Of the 165 questions, 150 are scored and 15 are pretest questions that are not scored.

90-95% of the questions will consist of multiple choice questions with 4 answer choices. The other 5-10% are alternative question types (drag and drop, multi-select, etc…).
What is on the NCCT exam?
The NCCT exam is made up of 7 different content categories:
Pharmacology
Clinical medical procedures
Phlebotomy
ECG and other diagnostic tests
General office procedures
Medical office management
Law and ethics
How do I study for the NCCT exam?
One of the best ways to study for the NCCT exam is by taking practice exams. Our practice exams will challenge you in all aspects of the NCCT exam and include answer explanations to help you better learn the material.