If you are looking for free STNA Practice tests, you've come to the right place! We have compiled hundreds of sample questions and answers – including official practice tests from Ohio's STNA exam provider.
State Tested Nurse Aides (STNA) must pass the official exam to be listed in Ohio's Nurse Aide Registry. The STNA exam makes sure that you have mastered the topics that were covered in your training.
Our free sample questions let you see how well you are prepared for the actual test, and then concentrate on the areas you need to work on.
BoostPrep is our #1 recommended provider for prep materials for the CNA exam.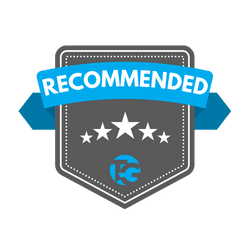 Benefits of Using a STNA Practice Exam
The best way to prepare for your STNA test is by taking our sample tests. Our practice questions don't require payment or registration – they are completely free.
After you answer the questions on your quiz, your answers will be immediately graded and your score report will contain detailed explanations for all of your wrong answers.
Here are the benefits of using sample STNA test questions:
Remember important information – When you take sample tests you don't just measure what you already know…you reinforce the learning and make it more likely that you will be able to retrieve the information later.
Targeted study time – Using practice tests as a study guide is a very effective prep strategy. One of the biggest advantages to taking sample tests is learning what you are good at and what you are weak at. You can then concentrate your study time on your weakest areas.
Familiarity with the test format – The STNA exam, like most standardized tests, has its own unique format (way of presenting the questions). As you take more and more sample tests, you will begin to see a pattern in the way the questions are written. Once the actual test day comes, you will feel comfortable and have no surprises.
STNA Test Overview
The Nursing Home Reform Act was adopted by Congress in 1987. The purpose of the Act is to improve the quality of care in long-term care facilities. A significant part of the legislation was to define training and evaluation standards for nurse aides who work in nursing homes.
The Nursing Home Reform act lays out the federal standards, but it is up to each state to insure that nursing aide programs meet the federal standards.
Every state administers a CNA certification exam which consists of a written/knowledge test and a skills evaluation. Most states work with a third party test administrator to manage the examination process.
The three largest CNA exam providers are:
NNAAP/Pearson Vue
Prometric
HDMaster
Ohio's STNA testing program uses HDMaster. The details on Ohio's exam are provided below:
Headmaster/HDMaster STNA Exam
11 states have their CNA exams administered by Headmaster. Like the other test providers, the headmaster CNA exam consists of two components – a written exam and a manual skills exam.
The written STNA exam has 79 multiple choice question. The manual skill test consists of 5 scenarios associated with your assigned skill tasks.
The HDmaster test is given in the following states:
Arizona
Montana
New Hampshire
North Dakota
New Jersey
Nevada
Ohio (STNA)
Oklahoma
Oregon
South Dakota
Tennessee
Utah
HDMaster STNA Written Exam Outline
| | |
| --- | --- |
| Topic | Approximate Questions |
| Safety | 8 |
| Infection Control | 5 |
| Personal Care | 11 |
| Mental Health | 7 |
| Care Impaired | 6 |
| Resident Rights | 5 |
| Communication | 6 |
| Data Collection | 4 |
| Basic Nursing Skills | 11 |
| Role and Responsibility | 8 |
| Disease Process | 4 |
| Older Adult Growth | 4 |
HDMaster Skills List
You will be tested on handwashing and four additional skills from the list below:
Handwashing
Abdominal Thrust on Conscious Resident
Ambulation with gait belt
Ambulation with walker to the wheelchair
Applying anti-embolic stocking (ted hose)
Bedpan/Fracture Pan and output
Catheter care for a female
Denture care
Dressing resident
Emptying a urinary drainage bag
Feeding the dependent resident
Hair care
Making an occupied bed
Applying an adult brief
Mouth care
Nail care one hand
Partial bed bath-face, arm, hand and underarm
Perineal care for a female
Position resident on side
Range of motion hip & knee
Range of motion one shoulder
Stand, pivot & transfer from bed to wheelchair with gait belt
Stand, pivot & transfer from wheelchair to bed with gait belt
Vital signs – temperature, pulse and respiration for 60 seconds
Weighing an ambulatory resident
Becoming a STNA in Ohio
There are three major steps required to become a STNA in Ohio:
Complete a state approved nursing assistant program
Pass the STNA exam
Become listed in Ohio's state nurse aide registry
To become certified, you must meet the following requirements:
Successful completion of an approved training program within the last year, or
You are a graduate of a nursing school, or current student with an approved waiver from the school's nursing director, and
You have passed a background check