If you are preparing to become a certified nursing assistant (CNA), you may be wondering how to pass the CNA skills test.
This can be a nerve-racking experience for many CNA students because you have to prove your abilities as a nursing assistant in front of an evaluator.
With the right preparation you can go into the CNA skills test with confidence.
Summary: Review the CNA skills you may be tested on below. To practice for the written portion of the exam, take our CNA practice test.
What is the CNA Skills Test?
The CNA skills test is a portion of the CNA exam in which you will be asked to perform 5 tasks in front of an evaluator.
You will have 30 minutes to complete the 5 tasks. You will not know which skills will be tested until you get asked to perform them.
Use a prep course to review and brush up on all the CNA skills. BoostPrep is our #1 recommended provider.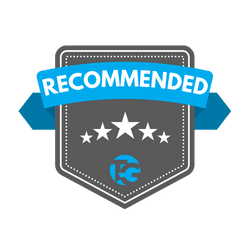 CNA Skills List
It is important to know the skills you may be tested on. Review the CNA skills list below to ensure you know how to perform each skill.
Handwashing
Indirect care
Measuring blood pressure
Measuring body temperature
Measuring and recording pulse
Measuring and recording respiration
Measuring the output from a urinary bag
Ambulation with a gait belt
Feeding
Mouth care
Mouth care with dentures
Mouth care for unconscious patient
Toileting with a bedpan
Hand and nail care
Foot care
Transferring to a wheelchair
Change of position in bed
Changing an occupied bed
Perineal care: female
Perineal care: male
Catheter care
Partial bed bath
Dressing a resident with a weak arm
Applying elastic support stockings
Body positions: supine, prone, lateral, Sim's, and Fowler's
Range of motion exercises (shoulder)
Range of motion exercises (elbow, wrist)
Range of motion exercises (hip, knee, ankle)
How to Pass the CNA Skills Test
The skills test is not the most challenging exam in the world, but it can be nerve racking to perform these skills in front of an expert. Follow the steps below to help pass your exam.
1. Meet All Requirements
You will need to complete 3 requirements to pass the exam and become a CNA. Those requirements are:
Take the required courses from an accredited state-approved school.
Pass a written test that consists of 60-100 multiple choice questions. You can practice for the written test with our free CNA practice test.
Pass the skills test.
2. Familiarize Yourself With the CNA Skills
You should have learned all of these skills while completing your required coursework. However, it is always a good idea to become familiar with the skills you will be asked to complete.
3. Determine Which Skills Need Brushed Up On
Work your way through the list of skills and determine which skills you need to review and brush up your knowledge on.
You will need to know all of the skills since you will not know which of the 5 skills you will be asked to complete.
4. Determine Your Method of Study
If you have multiple skills you need to brush up on, determine how you would like to do so. You can use some of the following methods to help:
YouTube videos
Self-study via textbooks
It is all a matter of personal preference. If you decide to invest in a prep course, you will also get access to materials that will help for the written exam.
5. Confirm State Requirements
The general requirements for all the states are extremely similar. With that being said, some states may have some slight variations.
You should have received some specifics from your training program on what to expect from your state. If you did not, you can find specifics by visiting this link.
Important Notes:
Handwashing is a skill given by all states
Recording a measurement is a very common skill asked to be performed on the CNA skills test
Indirect care is also a very common skill
Some states may use a mannequin while other states may have an "actor."