The paramedic test is a very challenging exam that focuses on advanced topics and concepts. If you are preparing for this exam, use our paramedic practice test below.
The NREMT paramedic test is required for all people hoping to become paramedics. One great way to get an idea of what the test covers and what questions will look like is by taking practice exams.
Summary: Use the NREMT paramedic test prep below to prepare for your exam. If you want more help, use our recommended paramedic test prep course.
Paramedic Practice Test
Our paramedic test questions are listed below. You will see the questions are broken down into the 5 different categories you will be tested on.
After answering the questions, use the detailed answer explanations to learn why an answer was correct or incorrect. This will also help you learn important concepts for the exam.
NREMT Paramedic Test Prep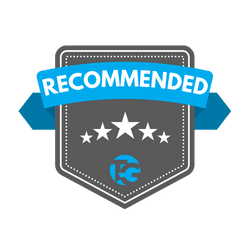 What is the Paramedic Test?
As stated above, the paramedic test is the standardized exam that all people who want to become a certified paramedic must pass before they can receive certification. The test shows that the taker has an in-depth understanding of the best practices and safety measures to best complete their job.
The paramedic test questions are standardized, which means everyone who takes the paramedic test across the country will be asked the same questions to make sure they reach the minimum standard to become a paramedic.
To become certified, you have to take the test from an accredited location such as your local EMT office. If you need help figuring out where you can take the test, your local EMT office should be able to help.
Sections on the Paramedic Exam
The paramedic test is split into two parts:
Cognitive Exam
Psychomotor Exam
The cognitive exam may be taken via computer and is proctored by someone to ensure there is no cheating. The psychomotor exam must be taken in person and monitored by an active paramedic.
Cognitive Exam
The cognitive exam consists of 80-150 total questions with a 2 hour and 30 minute time limit.
The exam will be computer adaptive. The reason the NREMT likes to use computerized adaptive tests (CAT) is that they are easier to adjust to the level of skill of the taker.
Essentially, the exam will get more difficult with every question you get right. This is why there is a range of 80-150 questions.
The cognitive exam includes questions from 5 different categories:
| Test Category | Amount of Questions |
| --- | --- |
| Airway, Respiration & Ventilation | 18-22% of questions |
| Cardiology & Resuscitation | 22-26% of questions |
| Trauma | 13-17% of questions |
| Medical/Obstetrics/Gynecology | 25-29% of questions |
| EMS Operations | 10-14% of questions |
Our Recommended Paramedic Prep Course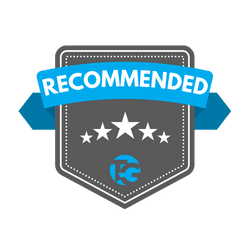 Airway, Respiration & Ventilation
This section covers all things that have to do with breathing and how humans move oxygen through our lungs and bodies. You will need to know:
Upper and lower respiratory system anatomy and physiology
The difference between adult and pediatric respiratory systems
What respiration pathophysiology is and how it works
How to assess a patient for airway, respiration, and ventilation issues
Cardiology & Resuscitation
This portion of the test covers all things with the heart and how to handle issues surrounding it when you arrive on a scene. You will need to know:
Cardiac anatomy and physiology
Cardiac pathophysiology
Patient assessment in a cardiac emergency
Chest pain or discomfort
Cardiac monitoring
Cardiac arrest care
Trauma
Whenever you reach a scene as a paramedic, there will be a lot of people who are experiencing trauma from the event, so you will need to know how to handle it, including:
Trauma basics
Patient diagnosis
Medical/Obstetrics/Gynecology
You may be called onto a scene to care for a woman who is pregnant or getting ready to deliver a baby, so you need to know up-to-date practices related to childbirth, including:
General medical emergency knowledge
Pregnant patient assessment and care
Next steps for a patient
Working knowledge of infectious diseases
EMS Operations
Your vehicle is your lifeline in the field. It will have everything you need on it, so you need to know where everything is and how to restock it properly and efficiently. This section includes:
EMS Training
EMS History
Important EMS components and services
Roles of EMTs
Psychomotor Exam
The psychomotor section of the paramedic exam is where candidates can put their knowledge to the test with a practical physical exam.
Under the watch of an instructor, the candidate will perform a routine check on a subject. The candidate will be tested on six areas of knowledge:
Trauma
Dynamic cardiology
Static cardiology
Oral station case A
Oral station case B
Integrated out-of-hospital scenario
Patient Assessment – Trauma
A candidate will be asked to fully assess the scene and the patient to discover the best ways to treat said patient efficiently and accurately in the case of an emergency.
Dynamic Cardiology
In this section, candidates are asked to manage and treat cardiac arrest including the administration of electrical therapy. Candidates will be asked to verbalize interpretations and treatments before administration.
Static Cardiology
Candidates will be given four ECG tracings along with patient information in this section. They must be able to verbalize and interpret the information and treatments.
Oral Station – Case A & B
To pass this section, candidates must be able to verbally manage all aspects of two separate cases of out-of-hospital patient care. This includes:
Scene management
Patient assessment
Patient management
Interpersonal relations
Integration (verbal report, field impression, and transport decision)
Integrated Out-of-Hospital Scenario
Candidates will be provided with a paramedic partner for this section to evaluate them on their ability to manage a call, lead a team, effectively communicate, and maintain professionalism throughout the simulated patient encounter.
About Paramedic Test Questions
The questions on a paramedic test will be all multiple-choice options. They will be situation-based, meaning you will likely get a scenario and choose which option is the best way to proceed.
There are 80 to 150 paramedic exam questions. However, 20 of the questions are called pilot questions which means they don't count against your score. The pilot questions help guide test makers in developing the test.
Using a paramedic practice test has the following benefits:
Increase familiarity of the exam
Learn important concepts that you may be tested on
Become more comfortable with the timing of the exam
How Can You Prepare for Your Paramedic Test
Not only do you have to take this test to become a certified paramedic, but you will also have to take it every three years to get recertified and prove you are up-to-date on practices.
A NREMT paramedic practice test is a great way to prepare. You will see questions that mimic the style and format of actual questions. You will also be able to review answer explanations to learn important concepts.
Use our NREMT test prep above to ensure you are ready for your upcoming exam. You can also use our recommended paramedic prep course for more help.
Paramedic Test Questions FAQs
Is the paramedic test hard?
While the test is very comprehensive and detailed, the first-time pass rate for paramedics is nearly 70%. If you prepare adequately for the exam, you should be able to pass with flying colors.
How many questions are on the National Registry paramedic?
Questions on the NREMT paramedic test range from 80 to 150 questions, but 20 of them are pilot questions to guide test-makers for next year's exam. Those 20 questions will not affect your score.
Is there a time limit on the paramedic exam?
Yes, you will have 2 hours and 30 minutes to complete the cognitive portion of the paramedic exam.
How many different categories are tested on the paramedic test?
There are five categories of skill presented on the cognitive portion of the NREMT paramedic exam and six skill areas covered in the psychomotor portion of the NREMT paramedic exam, for a total of eleven categories divided between two tests.
Official Paramedic Resources