The Kenexa Assessment is used by potential employers to see if a candidate has the right skills to quickly adapt to their new position. The type of Kenexa test you take will depend on the industry your potential job falls into and the skills needed to perform the job.
The test areas can vary greatly so taking the time to prepare for the Kenexa Assessment is vital for your success.
Often, a company will narrow down their top candidates and then determine which candidate has the right knowledge and skills for the job using the Kenexa Assessment. Because this assessment tests a specific skill set for the job, taking plenty of time to prepare is crucial and may make the difference between getting the job or being passed up by other candidates.
Summary: Learn more about the Kenexa Assessment and use the resources below to help prepare. Use our IQ test for related types of questions.
Kenexa Assessment Recommended Study Resources
| | |
| --- | --- |
| Resource | Notes |
| Kenexa Prove It Tests Bundle | All-inclusive resource that has 23 different tests, 700+ questions, and covers Mircrosoft Excel, Microsoft Word, Accounting, Typing and Data Entry. |
| Kenexa All-Inclusive Prep Pack | All-in-one prep pack to help you prepare for the Kenexa aptitude tests (logical, verbal reasoning, and numerical reasoning). Includes 22 total tests, 499 questions and 22 video tutorials and study guides. |
Regardless of the Kenexa test you are taking, you will need basic knowledge of Microsoft Word and Microsoft Excel. These programs are used by most businesses in some form, and making sure you understand them will allow a company to confirm you will be able to start performing your job duties with little to no learning curve.
There are over 1500 varieties of the Kenexa Prove It test in all. This means potential employers can choose exactly which skills are important to them and test you only on the relevant material.
Because there are so many variations to the Kenexa Assessment, you will want to find out from your potential employer which categories you will be taking so you can adequately prepare.
There are two primary test types you will encounter with the Kenexa Assessment:
Kenexa Prove It Tests
Kenexa Prove It tests are task-based assessments where you prove your ability to use different programs effectively.
The best way to prepare for the various skills on the Kenexa Prove It test is to familiarize yourself with Excel and Word. Practice using them, watch video tutorials, or take a prep course.
One great all-inclusive resource is the Prove It Tests Bundle Pack from JobTestPrep.com. This bundle includes:
23 different tests.
Over 700 questions.
Covers Microsoft Excel, Microsoft Word, Accounting, Typing, and Data Entry.
Using a comprehensive study course like this will give you an excellent baseline of all potential test areas.
If you are serious about passing your Kenexa Prove It assessments, try our recommended Kenexa Prove It practice tests.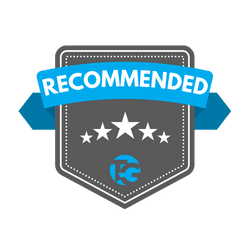 Kenexa Aptitude Tests
Kenexa Aptitude tests are tailored for the job you are applying for, but it will usually contain at least one of the following assessments:
The Kenexa Logical Reasoning Test – This assessment will test your ability to find a pattern among a set of objects and determine what comes next in the pattern. Performing well on this exam will require you to look at things differently and analyze what you see. 
The Kenexa Verbal Reasoning Test – This test is tailored for the position you are seeking and will include questions that test how well you comprehend and respond to various scenarios. 
The Kenexa Numerical Reasoning Test – This version of the exam will test you on your ability to interpret the type of graphs and numbers you will be working with on the job. 
If you are serious about passing your Kenexa Assessment, try our recommended Kenexa practice tests.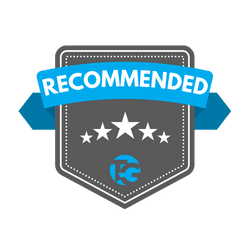 This will give you an excellent overview of each exam's formatting and allow you to identify the areas you need to spend the most time studying. The necessary test prep pack plus the practice using Microsoft Word and Excel will help you prepare for whatever skills your potential employer decides to test.
Kenexa Assessment Content Outline
Kenexa is a software comapany that falls under the IBM umbrella. They provide employee and retention services. There are two different types of test you will find when taking the Kenexa Assessment.
Kenexa Prove It Tests
These are task-based assessments in which you will be asked to complete various assignments and demonstrate your skills with specific programs. Some of the tasks you may find are:
Create a new document or open an existing file.
Crete a certain number of cells in Excel.
Write in word using a particular format.
Sort various cells in Excel
Add headers, footers, page numbers, or special formatting in a Word document.
Typing, counting the number of words per minute.
Depending on how complex the task you are assigned, you can expect to spend anywhere from 15-60 minutes completing each task.
Prepare for the assessment with our recommended Kenexa Prove It practice tests.
The Kenexa Aptitude Tests
These assessments will require you to analyze a graph, table, passage, or pattern and answer various questions. These tests will simulate the data you will need to interpret while on the job.
Potential employers are looking for your ability to analyze data and then decide on an action based on your understanding.
These tests are all multiple choice and typically take about 20-35 minutes. Some positions will require you to take an additional, supervised paper-pencil version of the test to verify your score, but this depends entirely on the company requesting the test and skills being assessed. 
You may find that the Wonderlic test has some similar question types.
Which version of the Kenexa test you take will vary based on the job and company you are applying for, but the assessment's basic format will be the same.
Once you begin the assessment, you cannot skip any questions, go back to a previous screen, or change any submitted answers. However, it is important to remember that you can take the Kenexa assessment as many times as you would like. If you feel something affected your performance the first time around, feel free to retake and try for a better score.
Most parts of the Kenexa Assessment are multiple-choice, although the typing and data entry are structured to test your words per minute.
Prepare for the assessment with our recommended Kenexa Assessment practice tests.
Kenexa Assessment Administration
All variations of the Kenexa Assessment begin online. Some select companies will require you to complete another, monitored paper-pencil version of the test to verify your passing score, but this is only if you pass the first time around.
If you make it to the assessment portion of the interview process, you will receive a link via email to your Kenexa Assessment from your potential employer. You will then have 14 days from the day you receive the link to complete the exam online.
Kenexa Assessment Scores
Scoring for the Kenexa Assessment depends on the type of assessment given. The Prove It Test is scored on the number of words typed per minute, and the number of completed tasks in the allotted time. The various aptitude tests are scored based on the number of correct answers on the multiple-choice exam.
Kenexa Assessment FAQs
Official Resources for Kenexa Assessment