The Predictive Index Behavioral Assessment is a popular pre-employment personality test. It is taken by over 2.5 million job candidates each year to determine if they have the personality traits to be successful within a company's culture and a particular job.
Even though the PI Behavioral Assessment is a relatively quick exam, understanding the structure will help you be better prepared for this unique exam.
Your answers on the PI test could be the determining factor in getting your dream job or being passed over for the next best candidate.
Summary: Learn more about the Predictive Index test and use the resources below to prepare. If you are curious about your intelligence, take our free IQ test online.
PI Behavioral Assessment Study Resources
The official Predictive Index site that administers the Predictive Index Behavioral Assessment offers a Free 6 Minute PI Behavioral Assessment.
This Free practice test will give you an idea of what to expect when taking the assessment. It will also give you a better idea of how to prepare yourself for success. You can click the link in the table above to visit that resource.
It may also be helpful to take other similar exams to learn more about your personality. You can review some of our free personality tests to learn more.
Prepared for the PI Assessment = New Job
If you are serious about being ready for the Predictive Index Behavioral Assessment, try our recommended PI test prep course.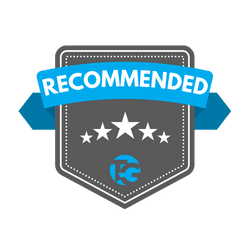 Seeing similarities in your personality across all platforms will give you an idea of your possible PI Behavioral Assessment results. This information will help you decide if you are a good fit for a company and uncover anything you may need to do to adapt for the job.
It is also essential to understand exactly what an employer is looking for in a candidate. Spend time looking at the job posting and the company website.
Are they looking for a free thinker, a rule follower, or someone who takes the initiative to get the job done? Often the adjectives that describe their ideal candidate are listed in plain sight. Take note of them.
What is the PI Behavioral Assessment?
The PI Behavioral Assessment is an untimed, free-choice assessment. The point of this exam is to help companies and employers measure what motivates you and your specific needs. Another common exam given by employers is the Wonderlic personnel test.
Since there is no time limit you are free to take as much time as you need and choose as many answers as you think are applicable.
When taking the Predictive Index Behavioral Assessment you will get two lists, one at a time, each with 86 adjectives.
Self-Concept List
The first list will determine your self-concept. To complete this section, you will choose all the adjectives that describe how you think others expect you to behave. Pick only adjectives that apply, and skip over any words you don't understand.
Since this portion's results are dependent on your environment, they are only valid for a few months.
Self-List
After completing the first list of adjectives, you will get the same list of words again, but this time you will choose all the adjectives that describe you.
In the PI Behavioral Assessment, this is called Self. It is a picture of your core beliefs and what drives you. These are stable and will not change based on your environment.
Both lists are important because together, they gauge your natural behaviors and give a picture of how you adjust those behaviors to fit the needs of your environment.
Your self and self-concept assessments are important to a potential employer because when your natural abilities are nurtured, you are more likely to succeed in a role within their company.
PI Behavioral Assessment Administration
Your employer or potential employer will administer the PI Behavioral Assessment. It can be administered in one of three ways.
Paper and Pencil
Desktop
Internet-Based
The format you take will depend on the company administering it.Things to remember for all three formats:
There are no right or wrong answers.
Read the instructions carefully before you begin.
Skip any adjectives you do not understand.
There is no time limit, so don't rush.
What Does the Predictive Index Behavioral Assessment Measure?
There are no right or wrong answers to this assessment. Therefore, there is no pass-fail. Your responses will be used to create a PI Behavioral Pattern.
Each of the adjectives you chose is associated with one of four factors. The four factors for the PI test are:
Dominance
Extroversion
Patience
Formality
Dominance
Your desire to influence others and the world around you. A person who scores high in this area is competitive and likes to share their ideas and opinions. They are also likely to go after what they want aggressively. A position in sales would require dominance.
Some adjectives associated with dominance:
Extraversion
Your desire for social interaction with others. A person who scores high in this area is a go-getter. They enjoy working with other people and have a positive deminer. Rather than telling others what to do, this type of person will influence and lead them to action.
This type of person needs to be well-liked, so they generally treat people with kindness and respect. A successful customer service representative would likely score high in extraversion.
Some adjectives associated with extraversion:
Patience
Your desire for consistency and stability. Someone with a high score in patience will work at a steady pace and is generally happy to do the same task repeatedly until a job is complete.
While this person does enjoy being social, they would much rather have a close long-term relationship than many acquaintances.
Consistency is critical for this type of person, so changes need to be made slowly and with as much thought as possible. A position as a software engineer would likely require a high score in patience.
Some adjectives associated with patience:
Formality
Your desire to conform to rules and structure. A high score in formality means you are serious about your work and take pride in doing things right. This type of person thrives on structure and following the rules.
They will always do what they say and are considered very dependable. A high score in formality also means a person is not very likely to take risks. An office manager would likely score high in formality.
Some adjectives associated with formality:
As you can see from these factors, different positions require a high score in very different categories. These variations mean preparation for the PI Behavioral Assessment will change slightly based on the job requirements.
For example, if you score high in formality, it will tell a potential employer you are not the best candidate for a high stress, ever-changing position in sales. You won't naturally flourish in this situation.
Your PI Behavioral Pattern will also include a reference profile. There are 17 different reference profiles, and yours will be the profile that most closely matches your behavior pattern.
The final report goes to your potential employer and includes all these components. This report is in-depth and very informative. It includes your reference profile, describes your strongest behaviors, gives an overall summary of your results, and lists your management style. Click here for an example report.
These differences are why it is crucial to prepare for this assessment and understand the adjectives that describe the ideal candidate.
PI Behavioral Assessment FAQs
How reliable is the PI behavioral assessment?
The PI Behavioral Assessment is used by thousands of companies each year and has been administered over 20 million times.

While the results are considered very accurate, it is up to the person in charge of hiring to correctly determine which key factors a candidate should score high and low in to be considered a good fit.
What does my PI behavioral assessment score mean?
The PI Behavioral Assessment does not measure your skills in a particular area; instead, it shows a potential employer a little more about what motivates you and what you will need to be happy in a role with their company.
How many adjectives should you choose?
While you can choose as many or as few adjectives as you see fit, in some cases, the number of adjectives you choose will affect your outcome. If you choose fewer than six or more than 80 adjectives, the results will not be accurate.

Ideally, you should choose between 12 and 50 adjectives on each list. By choosing within this range, you will give enough adjectives to create a picture of who you are and allow for comparison between lists.
Why do companies use the PI Behavioral assessment?
The PI Behavioral Assessment helps companies hire the right candidate for the job. They can only tell so much from your resume.

You may have an excellent work history and a degree from a top university, but that doesn't mean your personality and needs will fit the position. Hiring the right person the first time around ultimately saves the company time and money.

Companies can also use the PI behavioral assessment to promote current employees, create a more positive workplace environment, and bring teams together.
Official Predictive Index Test Resources