Take our TEAS math practice test to prepare for the math portion of your exam. The TEAS math section is required, and everyone will need to take it as part of their exam.
You will find TEAS math questions that cover the topics you will be tested on below.
Summary: Take our free TEAS math practice test below. If you want to work on other subjects, visit our TEAS practice test hub.
TEAS Math Practice Test
Use our TEAS math practice to prepare for your exam. All our TEAS practice questions include detailed answer explanations.
Make sure to use the answer explanations at the end of each exam to help you understand important concepts.
If you want more study materials for the TEAS math section, visit our #1 recommended provider and their TEAS prep course.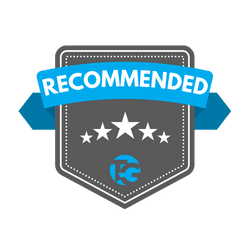 TEAS Math Overview
TEAS math is 1 of 4 sections tested on the TEAS 7 exam. The math portion of the exam includes:
38 total questions
57 minutes to complete
The 38 questions are broken into 3 "groups" of questions. Those groups are:
Number and Algebra – 18 questions
Measurement and Data – 16 questions
Unscored Questions – 4 questions
You will not know which questions are unscored, so it is important to try your best on all questions. If you want to keep pace, you will want to spend less than 90 seconds on each question.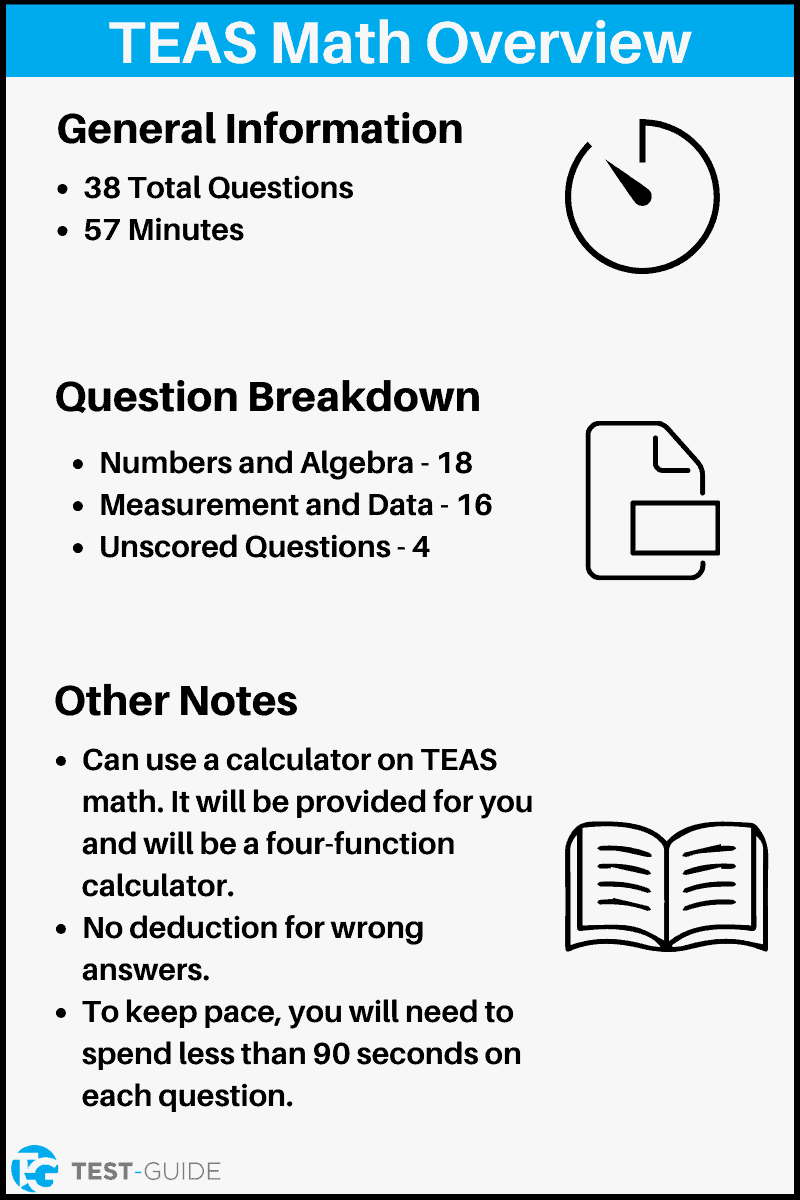 You can practice other sections of the exam by visiting our TEAS practice home.
TEAS Math FAQs
How many questions are on TEAS Math?
There will be 38 total questions on the math portion of the TEAS exam. Of the 38 questions, only 34 will be scored. You will not know which questions are not scored.
Can I use a calculator on TEAS math?
Yes, you will be able to use a calculator on the math section of the exam. You will be provided a calculator and the calculator will be a simple four-function calculator.
How long is the TEAS math section?
The math portion of the exam will last for 57 minutes. You will need to spend less than 90 seconds per question to keep pace and make sure you finish on time.
What is the passing score for TEAS math?
The passing score will depend on your individual program. After you finish the exam, you will receive a total score for all 4 sections of the exam. Most programs like to see a minimum score of between 65% and 75%.