The TEAS (Test of Essential Academic Skills) exam is essential to anyone planning on applying to nursing school. The test is designed to assess prospective students' academic abilities to see if they are qualified for a nursing program.
TEAS test dates can vary between several in-person and online options, so we broke down what you need to know about where, when, and how to take the TEAS exam.
Summary: Learn more about TEAS exam dates and where to take the TEAS test. If you want to start practicing, use our TEAS test prep to prepare.
TEAS Test Dates
When it comes to TEAS exam dates 2023, candidates are afforded a lot of flexibility as to when they can take the exam. When you register and pay for the TEAS, the dates available to you will depend on where you're taking the exam (an institution, testing center, or online).
It's important to note that your prospective institution may have requirements that will affect your TEAS exam dates. For example, if you're starting a nursing program in the fall, your school may require you to take the exam the previous spring.
During each semester, there will be plenty of dates to choose from so that you can opt for a date and time that works best for your schedule. Check with your school to ensure your TEAS testing date qualifies you for their program.
The most important takeaway is that there are not nationally set TEAS test dates like with the SAT or ACT. Students are responsible for scheduling their own TEAS testing date.
Our Recommended TEAS Prep Course
If you are serious about passing your TEAS test, try our recommended TEAS prep.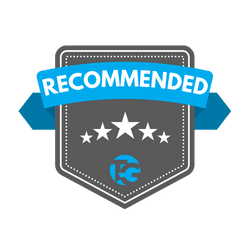 When Should I Take the TEAS Test?
Many schools have set deadlines for the TEAS, so you must schedule your TEAS exam date strategically so that you will be qualified for the program and still have plenty of time to study.
Generally, it's recommended that students should take the TEAS at least a semester in advance of the start to your nursing program. Try to aim at registering for the TEAS at least two months before you plan to take the exam to ensure you won't miss the registration deadline.
It's recommended by Assessment Technologies Institute (ATI) that you should allocate at least six weeks to prepare for the exam, but it's important to start preparing as early as possible – preferably several months. If you want to investigate prep options, use our best TEAS test prep courses article.
How Many Times Can You Take the TEAS Test?
TEAS re-take policies will vary by school, but according to ATI, most schools allow a maximum of three attempts at the exam. Even if you don't submit your scores to your school, it is still reported as an attempt. There is also a 30-day wait period in between exams.
Ensure you are ready for the exam the first time around by using our TEAS practice tests to prepare.
Where Can I Take the TEAS Test?
There are two main options for TEAS test locations. Depending on your institution's requirements and your TEAS test dates, you may take the exam
In-Person (at an institution or national testing center)
Online (at home)
If you're taking the test online, it will either be proctored internally by the institution itself, or by ATI. Here's a quick breakdown of TEAS test locations:
In-Person (TEAS at Institution)

You will arrive on test day at the location determined by your prospective school. If it's a paper exam, you'll need to bring two #2 pencils with you.

In-Person (TEAS at PSI)

You may also opt to take the exam at a national testing center close to you. You can search for PSI test centers based on your location and the month in which you plan to take the exam. Registration is done through ATI, so you will have a range of ATI TEAS test dates to choose from.

Online (At Home) Proctored by Institution

Taking the TEAS online is a convenient way to comfortably take the exam. Even though it's virtual, it will still be proctored by someone from your school. You can take the exam from anywhere, as long as you meet the system requirements determined by your institution.

Online (At Home) Proctored by ATI

You can also take this exam from anywhere, but it is proctored by an outside company and may have different system requirements than an institution-proctored exam. However, ATI allows you to conduct a "dry run" of the exam, to ensure your computer meets all the necessary requirements.
Which online exam you take (institution or ATI proctored) will not have a great effect on your experience of the exam. It just depends on your school's requirements and testing policies.
TEAS Exam Dates FAQs
Can I take the TEAS test online?
Yes – as long as it is approved by your institution. Some schools may require you to take the TEAS in person, while others give you a choice.
Are there set TEAS testing dates?
There are not set TEAS testing dates like there are with the SAT or ACT.

Candidates are afforded a flexible range of test dates all year round, in order to accommodate for both spring and fall semesters. The dates available to you will depend on where and how you take the exam. You will be able to see the TEAS test dates when you register for the exam.
Does it matter when I take the TEAS exam?
You can take the exam anytime, but it's a good idea to plan around when you expect to begin your program. It is recommended that you take the TEAS at least a semester in advance of when you plan to enroll in your program.