You will need your CDL school bus endorsement to drive a school bus. Take our CDL school bus practice test to prepare for your exam.
Our school bus test was created directly from the CDL manual that is the basis for the actual exam. We cover all topics you may be tested on.
Summary: Answer the school bus test questions below. To practice other endorsements, visit our CDL practice test hub.
CDL School Bus Practice Test
Find 2 practice exams for you to use below. Answer the questions and use the answer explanations at the end to learn important concepts.
Want to practice for other CDL endorsements? Use our free CDL practice tests to prepare for other sections of the exam.

If you prefer to practice with flashcards, use some CDL flashcards.
Our Recommended CDL School Bus Prep Course
If you are serious about passing your CDL school bus exam, try our recommended CDL School Bus prep course.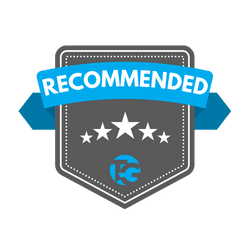 CDL School Bus Test Overview
The CDL school bus test is an endorsement test that is needed by those individuals who wish to drive a school bus.
You must earn your CDL and passenger endorsement before you can earn this endorsement. You can take a passenger transport practice test to prepare for that.
The school bus endorsement test can vary from state to state but you can expect the following when taking the written exam:
20 total questions
Multiple-choice format
Need a passing score of 80% or higher (16 correct answers)
The CDL bus driver test will examine your knowledge on the following topics:
Danger zones and use of mirrors
Loading and unloading
Emergency exit and evacuation
Railroad-highway grade crossings
Student management
Antilock braking systems
Special safety considerations
You can also expect to take a skills (road) test when earning this endorsement.
As stated earlier, school bus operations are regulated by state and local laws and regulation. The test may slightly vary depending on your state.
If you still need to earn your CDL, practice the general written exam and other sections you will be tested on by visiting our CDL driving test home.
School Bus Endorsement Test FAQs
How many questions are on the school bus endorsement test?
It will depend on your state, but you can generally expect for there to be 20 questions. You will need to answer 80% of them correctly to pass the exam.
Do I need a CDL to get a school bus endorsement?
Yes, you will need your CDL license to add the school bus endorsement to it. You will also need a passenger endorsement.
Is there a road test for the school bus endorsement?
This will vary depending on your state, but many states do require a road (skills) test when attempting to earn your school bus endorsement.