College isn't the only option for those who have recently graduated high school. If you know you want to enter a trade career, going to college may be a waste of your time. One way to enter the electrical trade is to go to an electrician school and take the electrical aptitude test.
The International Brotherhood of Electrical Workers created the IBEW aptitude test, which is the standard all people hoping to become an electrician must take before pursuing that career. This article will explain what to expect on the exam and give free resources to use.
Summary: Prepare for your electrician test with the free resources provided below.
Electrical Aptitude Tests
Finding good resources to study for any test may be a difficult challenge for that test taker. However, the IBEW or NJATC aptitude test has plenty of practice tests to help you study.
Below are some free electrical aptitude tests our team gathered for you.
Our Recommended IBEW Prep Course
If you are serious about passing your IBEW test, try our recommended IBEW prep course.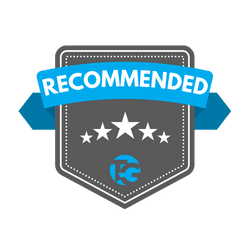 Other Electrician Aptitude Test Resources
However, practice tests aren't the only way you can study for the electrical training alliance aptitude test. There are online study guides, non-PDF practice tests that score themselves, and flashcards to allow you to study even when you are on the go.
Sample Electrical Aptitude Test Questions
If you don't have the time to take the full-length tests listed on the tables above, here are a few sample questions to help you understand what the electrician aptitude test questions will look like:
Which of the following wrenches is designed to turn and hold a pipe when marring is acceptable?
S wrench
Engineer's wrench
Socket wrench
Chain wrench
(Answer: D. Chain wrench)
Which of the following materials are commutator bars made of?
Steel
Copper
Aluminum
Iron
(Answer: B. Copper)
True or False: Scored automobile cylinders should be rebored?
True
False
(Answer: A. True)
One horsepower is equivalent to how many watts?
750 watts
740 watts
746 watts
756 watts
(Answer: C. 746 watts)
IBEW Test Overview
There are two main sections to the IBEW aptitude test:
Math – 33 Questions
Reading Comprehension – 36 Questions
With a total of 69 questions, the test should take you just under 100 minutes to complete. Here are the topics you can expect to see on the exam.
The math section has 33 questions that you are given 46 minutes to complete. Here are the eleven topics covered in the math section:
Algebra Essentials
The Cartesian Plane
Decimals
Equations, Formulas, and Inequalities
Exponents
Fractions
Integers
Rational Numbers
Ratios, Rates, and Proportions
Systems of Equations
Whole Numbers
It is important to note that calculators are NOT allowed in the mathematics section of this exam. The belief is that a future electrician should be good at basic math components to solve problems as quickly as possible on the job even if calculators aren't available.
There are also practical questions in this section. You will see math questions that directly relate to skills you will need on the job. This could be anything related to pulleys, weight distribution in a load, balancing a load, and mechanical theories.
The reading comprehension section has 36 questions that need to be completed within 51 minutes. It is much more straightforward than the math section but still needs training. The reading questions center around workplace procedures where you are given a prompt and then must answer questions.
You may read an article about appropriate tools for the job or how to comply with workplace codes and then be asked questions related to that response like, "which tool is appropriate for ______ job" and "what is the best way to ensure safety when working with _____?"
Scoring on the IBEW aptitude test is much more complex than the test itself. You will be scored on a scale from 1 to 9 based on the number of questions you answer correctly. While there is no "passing" score, most apprenticeships want at least a score of 4 for you to be considered.
As you can see, you must study well for this exam as it is something that needs to be completed accurately and quickly for your best results.
Notes on Terminology
From the previous sections in this article and any research you have done into this test, you have likely seen a few acronyms thrown around and wondered what they mean.
IBEW stands for the International Brotherhood of Electrical Workers. You may also come across NECA or National Electrical Contractors Association while you are looking information up.
IBEW and NECA are both part of the Electrical Training Alliance, which was formerly known as the National Joint Apprenticeship and Training Committee or NJATC. The Electrical Training Alliance sponsors programs and apprenticeships within the electrical industry.
So, when you see one or another acronym used to explain tests or groups, know that they are all a part of the same community and are working together to help people become electricians.
No matter if the practice test is labeled IBEW, NECA, NJATC, or Electrical Training Alliance, that test meets the standards of the electrician aptitude or apprenticeship test.
IBEW Test Prep Tips
Since you now understand how difficult and comprehensive the electrician aptitude test is, here are some of our best tips to help you feel prepared before taking the test.
Prepare Early
It's never too early to begin prepping for a test, especially this one. If you are someone who has been out of school for a while, it may take a long time for you to fully relearn some of the mathematic practices you may have forgotten.
You also have to work to memorize important tools and practices of the trade. Going to a trade school can help you learn the things you need to for this section of the exam.
If you feel that you have enough schooling to feel prepared enough to take the exam, there are plenty of resources online to teach you what you need to brush up on and get reliable information.
There are online quizzes both in PDF form with answers and on websites that score the test for you. Both usually at least provide you with a correct answer if not a detailed description of why it is correct.
You could also utilize flashcards by making your own or by creating your own. Take them with you where you go so you can study whenever you have the chance.
If you look, there are also prep courses that you can take to improve any skills that you may need help with. Prep courses are taught by professionals who are already working in the field or are certified to teach the class. They will provide you with relevant information and resources to use.
Study Basic Algebra
The test is made up of a lot of basic algebraic material. If you were someone who never really got math, you will want to take an opportunity to brush up on those skills as soon as you can. If you need to hire someone to tutor you in it, do that.
One of the harder parts of the math section is the use of decimals and fractions as well as memorizing formulas. Most of the formulas should be ones that you learned when you first took algebra, such as the quadratic formula and ways to find the area of shapes.
You also are not allowed a calculator on the exam, so make sure you can solve all of the practice problems without one.
Know the Tools of the Trade
If you want to be an electrician, you need to know how to use all the tools an electrician would use. One of the best ways to learn the tools and what they do is to gain real-world experience.
Working at a trade school or getting an internship somewhere will help you gain familiarity with the tools you need as well as the best safety and workplace regulations. Those will appear on the test as well.
If you can't get real-world experience, online or in-person classes can be a great tool for teaching yourself the tools and when to use them.
If you don't have the opportunity to take a class, there are crash courses online that can teach you everything you need to know.
Electrical Training Aptitude Test FAQs
How many questions are on the electrical training aptitude test?
There is a total of 69 questions on the electrical training aptitude test. The math section has 33 while the reading section has 36. You have a total of 97 minutes to finish the two sections.
What is a passing score on the IBEW aptitude test?
The exam is scored on a scale from 1 to 9. Though there isn't an official passing score, most apprenticeships want to see at least a 4 on the test.
What subjects are tested on the electrical training aptitude test?
Math and reading are tested on the electrical training aptitude test along with practices in the workplace and proper tools for the electrician trade.
Official Electrical Training Alliance Resources