The HESI A2 exam is a standardized exam used by nursing schools to help determine admission into their programs. Take our HESI practice tests below to begin studying for your exam.
The exam covers a variety of topics including math, reading, grammar, vocab, anatomy and physiology, chemistry, biology, and physics.
All our questions include detailed answer explanations to help explain complex concepts. You can find a practice exam for each subject of the HESI below.
Summary: Take a free HESI practice test for each subject below. For more help, consider using a HESI prep course.
If you want more help, consider purchasing a HESI study guide from BoostPrep.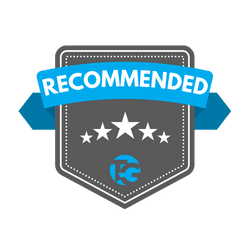 Additional HESI Practice Tests (By Subject)
If you know which subjects you want to focus on, you can take additional HESI A2 practice tests for each subject below.
Other HESI Study Resources
Use these resources from other providers to study for your exam.
HESI A2 Overview
The HESI A2 exam is an exam given to students who are applying to nursing school. Nursing programs around the country use the exam to find the best candidates for their programs. The exam is administered by Elsevier.
The exam consists of a total of 8 different section exams. There are typically 3 different ways in which you can take the exam:
Prometric Testing Center
Remotely at Home
Through Your School
Your school or program will determine which methods they allow.
| | | |
| --- | --- | --- |
| Section | Number of Questions | Time Limit (Minutes) |
| Math | 55 | 50 |
| Reading | 55 | 60 |
| Vocab | 55 | 50 |
| Grammar | 55 | 50 |
| Biology | 30 | 25 |
| Chemistry | 30 | 25 |
| Anatomy and Physiology | 30 | 25 |
| Physics | 25 | 50 |
Note that each school or program has different requirements. Some schools may require you to take 4 of the below sections, while others may require you to take all 8 sections.
Our Recommended HESI Prep Course
If you are serious about passing your HESI exam, consider investing in our #1 recommended HESI prep course.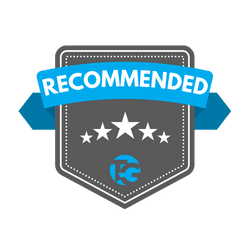 HESI Exam Prep: A Guide to Studying for the HESI A2 Exam
Studying for the HESI exam can be very stressful. The exam is very comprehensive and covers a lot of different subjects. We have listed some tips and tricks below to help you study for your exam.
Tips for Practice Tests
It is important to ensure that you are using a HESI practice exam the correct way to get the most benefit from it. Some important things to consider when using a HESI practice test include:
Find a quiet place to take the practice exams – If there are a bunch of things going on around you, you will not be able to focus and not get much out of the practice HESI test.
Pace yourself – Utilize the timers on our practice exams to help you get better with the timing aspect of the exam. You can figure out if you need to speed up your pace or if you can slow down a bit by using one of our free HESI practice tests.
Read the answer explanations – After you submit your practice exam, you will see detailed answer explanations. Use these answer explanations to learn why an answer was right or wrong. This will help you learn important concepts and better prepare for the actual exam.
Using HESI practice questions is one of the best ways to prepare for the actual exam. Some of the benefits of using practice exams include:
Narrow down your struggles – You can get a better idea of where you excel and where you struggle by taking a HESI A2 practice exam. This will help you determine where to focus your studies and save you time when studying.
Nail down timing – One of the hardest things about the exam is the timing aspect. A practice exam will help you get more comfortable with the timing on this exam. Once you get enough practice, you will find a pace that works for you. This will ensure you have enough time to answer all the questions for each subject.
Familiarity with the exam – By taking a practice exam, you will become more familiar with the actual exam. You will see what kinds of questions you can expect to be asked on the actual exam as well as what kinds of topics you should expect to know.
Improved problem-solving – You can utilize the answer explanations at the end of the free HESI practice tests to help improve your problem-solving. We may describe a different way to solve a problem that you may not have considered. This can also help you save time when taking the actual exam.
Tips for Study Guides
One of the first questions you should be asking yourself is if you truly need a HESI study guide. Many students will find that they need a study guide, but some students will find that they can get by without one.
A good way to see if you need a study guide is by taking our free HESI practice tests above and seeing how you do.
After you determine if you need a study guide, you need to decide how to choose a study guide. Some tips include:
Research your options – there are many great options out there. We did some of the work for you and ranked the best HESI prep courses.
Consider your learning style – if you learn best by taking practice exams, purchase a program that comes with a lot of questions and exams.
Read reviews – find out what others are saying about the program. This will help you make an informed decision.
If you decide that you need a study guide, our #1 recommended provider is BoostPrep. They have a very comprehensive HESI prep course and it is the best value you are going to find ($49).
Recommended Study Schedule
One of the most common questions students ask is, "How long should I study for the HESI?" The answer to this question is it depends on how much time you can devote to your studies.
If you can devote multiple hours a day to studying for the HESI exam, you will be able to have a shorter study timeframe. If you are working full-time or in school full-time, you may not be able to study every day, thus requiring a longer study timeframe.
Most experts recommend studying for 5-6 weeks when preparing for this exam. This is a great time frame to avoid cramming and better learn and review information.
Frequently Asked Questions
What is the HESI A2 used for?
The HESI A2 is used by nursing schools and programs to assess nursing school candidates.

It is similar to the ACT or SAT, but for nursing school.
Can I use a calculator on the HESI?
Yes, you can use a calculator. However, you will be provided one and cannot bring your own.
How many questions are on the HESI exam?
There are 326 total questions. Please note, many students are not required to take all sections of the exam. The number of questions may vary.
How much is the HESI exam?
The cost will vary from school to school. You can expect to pay anywhere from $50 to $80.
What is the passing score for the HESI exam?
Every school will have their own requirements. Most schools typically have a minimum passing score of 75%.
Where can I register for the HESI exam?
Can I use just a HESI study guide to study?
We recommend supplementing other resources with HESI study guides. Some other resources could include practice exams, prep courses, or flashcards.

We recommend using other resources to ensure that you are learning the material you need to know. Practice exams are the most important alternative resources as they will prepare you for the exam and help give you a better idea of what to expect on the actual exam.
How long should I study for the HESI exam?
It is generally recommended that you spend between 5 and 6 weeks when studying for this exam. That will give you ample time to study without having to cram before the exam.