Use our HESI vocabulary practice test to help you study for the vocab portion of your exam. Passing all sections of your exam is important to ensure you get into your nursing school program.
Our practice questions will quiz you on topics and concepts that may appear on your actual exam.
Summary: Take our HESI vocabulary test to begin your studies. For help with other subjects on the exam, visit our HESI practice exams hub.
HESI Vocabulary Practice Test
We have listed 3 of our practice exams below. Each exam includes detailed answer explanations to help you better understand why an answer was correct or incorrect.
Make sure to review the explanations as you may find a faster or better way to solve a problem – which will save you time on your exam.
If you want some additional study materials and practice exams, visit our recommended provider and their HESI prep.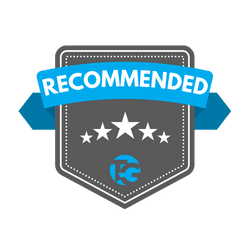 If you want to focus on another subject for the exam, visit our HESI practice home.

You can learn more about HESI scores with our complete guide.
HESI A2 Vocabulary Overview
If you are taking the HESI A2 exam, you may be required to take the vocabulary section. The HESI vocabulary section is 1 of 8 sections that may be given to students.
Each school or program decides which sections of the exam to give to their students. If you are required to take the vocabulary section, you can expect the following:
55 total questions
50 minutes to complete
The 55 questions on this section will cover the following topics:
Word Origins
Verbal Ability
Nursing Specific Word Knowledge
Health Care-Specific Word Knowledge
HESI Vocabulary FAQs
How many questions are on the HESI A2 vocabulary exam?
There will be 55 total questions.
How much time is given on the HESI vocab test?
You will have 50 minutes to complete the exam. You will need to spend less than 54 seconds on each question to keep pace and finish on time.
What is the passing score for HESI vocab?
There is not a set passing score. Each school or nursing program will set their own standards. Most programs like to see their students score above the 70-75% range.