The HESI math exam is one of the most common portions of the HESI exam that is given to nursing students.
You can use our HESI math practice test to prepare for the math portion of the HESI.
We have included HESI math questions that cover multiple topics below. Prepare for your exam by taking the practice exams below.
Summary: Take our HESI A2 math practice test below. To prepare for other subjects, you can visit our free HESI practice home.
HESI Math Practice Test
We have listed 3 different free HESI math practice tests below. Each exam includes detailed answer explanations at the end.
Make sure to review the answer explanations to help you learn how to solve the problems.
If you want more materials for HESI math, we have partnered with BoostPrep and their HESI prep.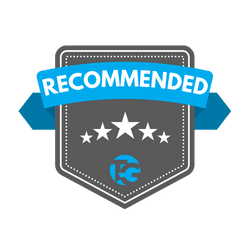 HESI Math Overview
HESI math is 1 of 8 potential sections you may be given when sitting for the exam. You can learn more about the HESI exam and the other sections. The math portion of the exam includes:
55 total questions
50 minutes to complete
The 55 questions can be broken down into 4 different categories of questions. Those categories include:
Basic Operations
Decimals, Fractions, and Percentages
Proportions, Ratios, Rate, and Military Time
Algebra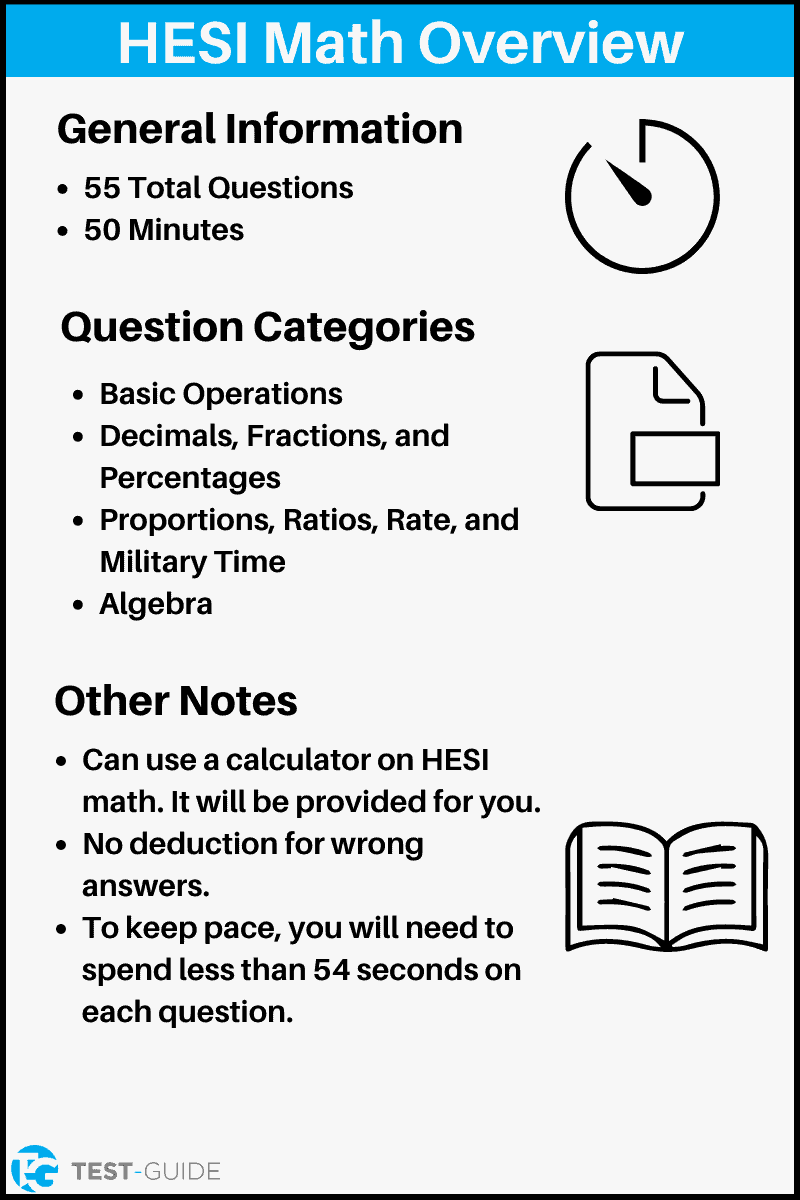 To practice for other sections of the exam, use our free HESI A2 practice exam.
HESI Math FAQs
How many questions are on HESI math?
There are 55 total questions on the math portion of the HESI exam.
Can I use a calculator on the HESI A2?
Yes, a calculator is allowed during the math section of the HESI exam. However, you are not allowed to bring your own calculator. One will be provided on screen for you to use. So, it may be good to practice with online calculators to prepare for the HESI math exam.

If you aren't familiar with the kind of calculator you are allowed to use on the HESI math portion, a prep course can help give you access to the one that you will be able to use.

Also, you will still need to know how to do common calculations and use formulas to solve for answers, so you will need to rely some on your memorization skills for the HESI math test.
What is the time limit on the HESI math section?
You will have 50 minutes to complete the math section.
What is the passing score for HESI math?
There is not one "set" passing score. Each school or program will set their own standards. With that being said, many programs have a minimum score of around 70-75%.