If you are looking to enroll in nursing school, odds are you will have to take the HESI or the TEAS. We will be reviewing the HESI vs TEAS in our guide below.
Both exams are used by nursing schools and programs as part of the admissions process. But what are the differences between the HESI and TEAS?
Summary: Learn about the difference between HESI and TEAS exams. For more help, consider using our TEAS practice tests or HESI practice tests.
HESI vs. TEAS: Content
The HESI exam is the more comprehensive exam of the two. It assesses you on eight academic subjects, and two "personality" categories (these don't affect your official score).
| | | |
| --- | --- | --- |
| HESI | Time Limit | # of Questions |
| Anatomy & Physiology | 25 minutes | 30 |
| Biology | 25 minutes | 30 |
| Chemistry | 25 minutes | 30 |
| Grammar | 50 minutes | 55 |
| Math | 50 minutes | 55 |
| Reading | 60 minutes | 55 |
| Vocabulary | 50 minutes | 55 |
| Physics | 50 minutes | 25 |
Schools can decide which sections of the HESI to give. Some schools may require 4 sections while other schools may require 8 sections.
The TEAS test is designed to be a more general assessment of your basic knowledge, and consists of four sections:
| | | |
| --- | --- | --- |
| TEAS | Time Limit | # of Questions |
| Science | 60 Minutes | 50 |
| Math | 57 Minutes | 38 |
| Reading | 55 Minutes | 45 |
| English language | 37 Minutes | 37 |
If you are serious about passing either the HESI or TEAS, consider using one of our recommended prep courses: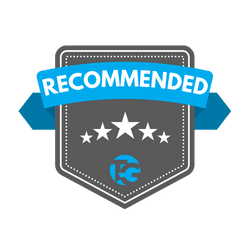 Length
One big difference between the HESI and TEAS is the length of the exams:
HESI – 350 questions spanning about 4 hours
TEAS – 170 questions spanning about 3.5 hours
During the exam, you'll be given short breaks periodically to have a snack and use the restroom. Keep in mind that you're not allowed to use any electronic devices during this time, or you may be disqualified and have to re-take the exam.
It is important to remember that some schools do not require you to take all sections of the HESI. If you are taking the TEAS exam, you will be required to take the whole exam.
Scoring
While HESI and TEAS are similar in content, the two exams are scored differently. There is no official "passing" score for either exam. Your institution will determine whether your score merits a spot in their program.
HESI scores are scored both by section and cumulatively. Some programs may only require a minimum cumulative score, while others will want to see a minimum in each section.
TEAS scores consist only of a weighted score between the four sections, so there is no minimum requirement for each section. Only 150 out of the total 170 questions are graded on the TEAS, but test takers will not know which ones.
Preparation is the key to a good score on both the HESI and TEAS. Taking practice exams and familiarizing yourself with sample questions is a great way to prepare and boost your score.
Cost
The cost of each exam can vary. This is more of a factor for the HESI exam and is based on the number of sections you will be required to take.
| | | |
| --- | --- | --- |
|   | TEAS | HESI |
| Academic Sections | 4 | 8 |
| # of Questions | 170 | 350 |
| Passing Score | Unofficial; usually >70 | Unofficial; usually >75 |
| Cost | $115 | $40-$100 |
Is TEAS or HESI Harder?
While the content of the HESI is the most comprehensive and specific, that does not necessarily mean it's harder. While some people find it harder to study for the HESI because there are so many individual sections, the TEAS contains much of the same material in fewer sections.
Both exams are difficult, and designed to vet those who are not yet prepared for nursing school. Anyone who studies hard enough will be able to pass both exams.
Using test prep materials is always a great way to stay on track and prepare yourself for the real exam. Some of our recommended test prep materials include:
HESI and TEAS Tips and Tricks
Taking any standardized test can be nerve-wracking for some and a breeze for others. Don't let nerves or over-confidence affect your score! Here are some tips to make sure you're prepared to take your HESI or TEAS:
Make a study plan. Use a calendar, app, or test prep service to help outline what subjects you're going to study, and when.
Study a little at a time. If you stay up all night studying, it's almost guaranteed you won't remember anything.
The night before the exam, don't study. If you've prepared adequately, you won't need to. Instead, eat a good meal and get a good night's sleep.
The day of the exam, remember to bring a few things: your registration information, a copy of your payment, and a legal ID such as a driver's license (school IDs don't count).
No matter which test you are taking, it's important to stay calm and pace yourself. Try not to consider the time limit too much. Read the instructions carefully, and do your best. Know that this is where all that studying will pay off!
HESI vs. TEAS FAQs
Which is easier, the HESI or TEAS?
It depends on who you ask. Some people think the HESI is more difficult because there are more sections, but the exams have similar content. The TEAS is slightly shorter than the HESI, so you may find that it's less overwhelming.
Is TEAS the same as HESI?
The TEAS is a completely separate exam than the HESI, but both are used to gauge your qualification for nursing and other medical programs.
Official HESI and TEAS Resources