Is your goal to become a police officer? If so, you are required to pass a written exam to show you are qualified.
While the written exam is not super difficult, it is still recommended you look at a couple of police exam practice tests to ensure you ace the exam.
Summary: Use the free police practice tests below to start preparing for your test.
Police Practice Test
If you want more help, consider our #1 recommended prep course from JobTestPrep.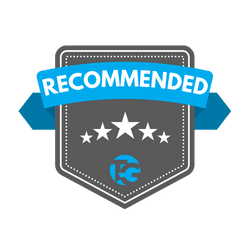 What is the Police Exam?
The police exam is a preliminary exam given out to determine if you are fit for the police department. The exam is designed to test your knowledge at the 12th grade level in topics of math and language. It is administered by your prospective police department.
There is not one standardized police exam. However, the majority of police exams test the same skills and use the same type of questions.
Any police entrance exam practice test should prepare you to do well on the exam your department requires.
Common Types of Police Exam Questions
As mentioned above, there is not a standardized exam, but there are common question types across the majority of police tests. A police exam practice test will have most of these question types.
Majority of questions for the police written exam are in multiple choice format.
Here are some of the common question types you can expect to find:
Psychological Questions: These are questions that provide a statement and you state whether you agree or disagree with the statement. There is not necessarily a right or wrong answer, but these questions test how you would respond in stressful situations.
Math Questions: These are basic math questions that a high school student would be able to answer. Designed to test your knowledge of simple math ideas you would use on the job.
Reasoning Questions: These are questions that present a situation such as a red light being run. They tend to give you a paragraph of information and ask you what can be logically concluded from that information.
Writing Skills Questions: These are questions that test your basic understanding of sentence structure, grammar, and spelling. There are 2 common question types for these types of questions

Being presented with a simple sentence with 2 blanks and filling in the blanks with word(s) that best complete the sentence.
Being presented with 4 sentences and ordering them in logical order.

CLOZE Questions: This is the only question type that tends to not be multiple choice. These questions tend to provide a paragraph with several blanks. Your goal is to fill in the blanks with words that make sense provided the context of the paragraph.
Reading Comprehension Questions: These are questions that provide you with a paragraph of information and then provides a statement. Your goal is to answer if the statement is true or false given the information provided in the paragraph.
Spatial Reasoning Questions: These are questions designed to test how you can look at a map or take verbal instructions. Like writing skills questions there are 2 types of questions.

Provides a paragraph of verbal direction commands such as " heading northbound, then took a left" and then asks you which direction that is.
Provides a graphic of some sort and asks a question about the graphic.

Situational Judgment Questions: These questions provide a situation in paragraph form and you answer whether the situation was responded to correctly or incorrectly.
While all these question types may seem like a lot to handle, taking a police practice test will help you get a better feel for what to expect on the actual exam.
Why Do Police Departments Require an Exam?
Police departments require an exam because the department wants to see if you have the fundamental skills it takes to be a police officer. The exam is designed at the 12th grade level to test your knowledge of basic math and language.
If a police officer has poor language skills, how can they write an effective police report? The goal of the exam is to not strain your brain but is to see if you are a good fit.
Police Test FAQs
Is the exam the same for all departments?
No. There is not a standardized police exam. However, the majority of exams use the same question types, so a free police practice test is an excellent tool to use.
What are some common topics covered on the police test?
The police exam is designed to test your knowledge of how to do common things a police officer is presented with daily and the questions reflect this. 
You will be presented information and asked to respond to that information.
Is there a passing score for the police exam?
It is typically 70%, but it varies by department.