Choosing the best GRE prep book is essential to scoring high on this important exam. Let us help you make the right choice. 
Our team takes a detailed look at dozens of GRE books to find the five that stand above the rest. This will allow you to make an informed decision. 
We've considered a lot of different factors in this decision including price, practice materials, and content.
Summary: Use our reviews of the best GRE prep books below. If you want something more in-depth, use our reviews of the best GRE prep courses.
Picking a GRE Study Book
GRE prep books ensure that you have access to updated material. It's essential that you choose the right books since the GRE gets updated frequently. Don't get caught studying outdated content.
It's a good idea to invest in a couple of different GRE study books since each one has a specific strength. If you want to see how you would do before investing in paid prep, consider using our GRE practice test.
Here's a look at what we consider to be the best GRE prep book based on category.
Kaplan – Best Value


Pages: 1,824
Kaplan has established itself as a top prep platform for the GRE. As you might expect, Kaplan brought their A-Game by publishing one of the best GRE books on the market.
It's loaded with vital information found on the GRE and top-tier test-taking strategies. You also get access to Kaplan's online practice tests and lessons for a full year so your studies are more flexible.
Since Kaplan has an online platform that's designed to mimic the real GRE, taking practice tests through their system provides wonderful practice. The book itself includes one practice test but they provide more through their online platform.
Honestly, the fact that Kaplan provides access to their online library with purchase of this book is its greatest value. It's a perfect choice for students who are looking for flexibility in their studies. 
Notable Features
Access to Kaplan's online GRE study guide.
Six full-length practice tests.
Advanced test-taking strategies created by top-percentile scorers of the GRE.
Pros
Comprehensive coverage of GRE topics.
Kaplan's online GRE study guide is superb.
Practice materials that go above and beyond.
Cons
Requires internet access to get all value from this book.
Overwhelming volume of information to learn.
At a Glance
Here are the three GRE prep books that come with this package:
Book 1: GRE Prep Plus Practice Questions and Test-Taking Strategies.
Book 2: GRE Math Workbook.
Book 3: GRE Verbal Workbook.
Manhattan Prep – Most Comprehensive


Pages: 1,920
As the name suggests, Manhattan Prep Set contains 8 books. Each book focuses on a main topic found on the GRE exam. This is the most comprehensive GRE prep guide on the market but it also comes with the highest price tag. Is it worth the high cost?
If you have a few months to prepare for the GRE and want the most thorough studying experience, then you'll be happy with Manhattan. The main downside to this book set is the sheer volume of content that you have to go through. The Manhattan GRE prep book set is designed for steady, long-term studying. 
Each chapter focuses on a topic found on the GRE. They all end with a series of practice questions and answer explanations. These questions closely mimic those found on the GRE.
Since there are eight books, these chapters are highly detailed in their explanations. 
You can also expect to find test-taking strategies that help you answer the most difficult questions encountered on the test. Manhattan caps off this GRE preparation book set by including 6 full-length practice tests.
Notable Features
Comprehensive learning content that review all topics and subtopics found on the GRE.
High quality practice questions that reinforce each chapter. 
6 full-length practice tests that give students a way to ensure their studies are on track.
GRE test-taking strategies designed to help conquer the most difficult questions found on the GRE.
Pros
Highly organized study content.
Concise answer explanations.
Everything needed to ace the GRE.
Cons
Expensive
Overwhelming volume of information.
At a Glance
The books within this set include:
Algebra.
Fractions, Decimals, & Percents.
Geometry.
Number Properties.
Word Problems.
Quantitative Comparisons & Data Interpretation.
Reading Comprehension & Essays.
Text Completion & Sentence Equivalence.
Princeton Review – Best for Practice Tests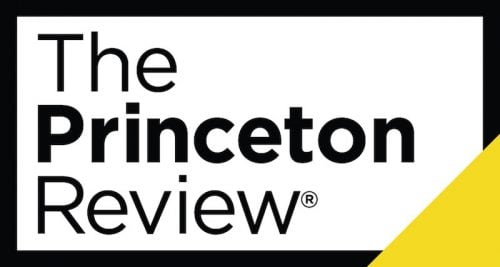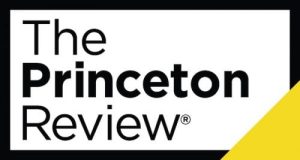 Pages: 704
Princeton is known for its superb GRE digital prep course but does it provide the best GRE prep book? They seem to have listened to feedback and added the missing pieces to push it over the top.
Students can expect access to a library of online practice questions, immersive concept reviews, and four full-length practice tests when investing in this GRE prep book. Additionally, Princeton provides a $100 discount code for their online prep course.  
But let's look at the content of this specific GRE preparation book. It's loaded with top-quality information that will improve your score. Expect to find tips on how to maximize your time with pacing strategies.
You will also find information about every topic found on the GRE. It's written concisely and goes a step further by providing tactics about how to approach different types of questions. 
Each test section includes a series of drills that push your understanding of the lesson. This makes it an amazing GRE practice book. 
Notable Features
Access to online practice tests that provide in-depth score reports.
Covers all sections of the GRE including analytical writing, verbal, and mathematics. 
Effective drills that follow each lesson to reinforce your understanding of it.
Access to online practice questions with detailed explanations.
Pros
Outstanding GRE practice book.
Access to Princeton's online practice tests.
Comprehensive test-taking strategies.
Highly affordable.
Cons
Lacking in content explanations.
Requires online access to get the most value.
At a Glance
Some of the chapters within this book include:
How to Crack the Verbal Section
How to Crack the Math Section
How to Crack the Analytical Writing Section
Practice Tests
Test Prep Books – Best for Score Improvement


Pages: 229
Test Prep Books for GRE Prep provide solid test-taking strategies that are guaranteed to improve a student's score on the GRE. This includes tops to reduce testing anxiety.
This is the best GRE prep book on the market for improving test scores so if you've taken the test already and are looking to score higher, then this is a perfect choice. 
The focus is on practice with this book so you'll get a chance to work through questions and then look at detailed explanations that provide context.
However, we found that the basic concepts are lacking. It's definitely written for students who already have the basic concepts down and are looking to improve their score. 
Test Prep Books looks at the different types of questions you will encounter and provides a detailed review of them. 
Notable Features
Advanced test-taking strategies that describe the context behind the different types of questions.
High-quality practice questions with detailed explanations. 
Focused approach to practicing for the GRE with the goal of improving a student's score.
Pros
Best at improving GRE score.
Top-quality answer explanations.
Explains context behind question types.
Cons
Topic concepts are lacking.
At a Glance
Some of the chapters within this book include:
Study Prep Plan for the GRE
Verbal Reasoning
Quantitative Reasoning
Analytical Writing
3 Practice Tests with Detailed Answer Explanations
Magoosh – Most Budget Friendly

Pages: 468
Magoosh has published one of the best GRE prep books on the market. These pages are jam-packed with a comprehensive wealth of information designed to ensure students ace the GRE.
GRE prep by Magoosh builds its practice questions from past test-takers so it will show you what to expect.
The only downside of using previous test questions is that it doesn't account for updates to the test itself. The types of questions asked a year ago might not perfectly mimic those found in an upcoming edition.
Magoosh's GRE prep book also includes comprehensive explanations to help students understand the context behind each practice question. Statistics are used to show the difficulty of each question in comparison with other test-takers.
The learning content isn't just limited to practice as Magoosh provides in-depth GRE vocabulary and analytical writing sections. These are both valuable sections that boost your verbal skills before the test.
Finally, this prep book gives students access to one practice test so they can make sure they're ready for the real GRE test. One test isn't a lot but it's enough to build confidence heading into the real test.
Still, if you're looking practice tests, this might not be the book for you. Magoosh focuses more on individual practice questions than it does providing a real testing experience.
Notable Features
Comprehensive practice materials with detailed explanations.
Access to an online practice test on Magoosh's platform.
One of the most affordable GRE prep books on the market.
Pros
Lots of practice questions.
Detailed explanations.
Amazing test-taking strategies.
Affordable.
Cons
Only one practice test.
Struggles with complex topics.
At a Glance
Some of the chapters within this book include:
Meet the GRE
1-Month GRE Study Schedule
GRE Quantitative Reasoning
GRE Verbal Reasoning
GRE Analytical Writing Assessment
GRE Practice Test
GRE Prep Books FAQ
Which GRE prep book is best?
There are many GRE prep books out there. What may be the best for one person is not the best option for someone else.

We found the following to be the best:
Are old GRE books still helpful?
Yes and no. The older the GRE book, the less relevant it will be for the current GRE. With that being said, there will still be relevant information in an older GRE book. If possible, we recommend going with a current GRE prep book or GRE prep course.
Are GRE prep courses better than books?
This question may vary person to person, but yes, we believe so. GRE prep courses will have the most current information, will help you track your progress, and make your studying more efficient.
What books do you need to study for the GRE?
Any of the above books will help you prepare for your GRE. However, you may be best off to combine some of the options above.

Some of the above books are great for some aspects of studying, but not so great for other aspects. If you combine various books, you will ensure you have everything you need.