Use one of the best TOEFL preparation courses listed below to achieve a top score on your upcoming exam.
Our team will help you find the best fit for your studying style by ranking and reviewing various TOEFL prep courses. Our team took many factors into consideration when reviewing these courses including price, features, guarantees, and more.
Ensure you get into the school program of your choice with one of the best TOEFL prep courses listed below.
Summary: Find the best TOEFL prep courses below. 
Our Picks for Best TOEFL Preparation Courses
Best TOEFL Preparation Course Reviews (2023)
TOEFL Prep

BestMyTest
Magoosh
Princeton Review
Kaplan
Udemy

Rating

Best For

Best For Practice Exams

Best For Value

Best for Tutoring

-

-

One of Our Picks

TG Recommended

TG Recommended

TG Recommended

-

-

Pricing

$189

$774

$116
View Discount

$190

$167/hr

$349

$159

Subscription Length

6 Months

6 Months

18 Hours

3 Months

Lifetime Access

Free Trial
Guarantee

+15 Point Improvement

+4 Point Guarantee

- None

- Higher Score Guaranteed

- 30 Day Money-Back Guarantee

Practice Questions

1,000+

420

Indirectly

100's

-

Practice Exams

20

6

Indirectly

4

2

Course Style

Online (Self-Paced)

Online (Self-Paced)

Online Tutoring

Online (Self-Paced)

Online (Self-Paced)

Videos

200+ Video Lessons

140+ Video Lessons

Live Instruction

190+ Video Lessons

10+ Hours

Study Plan
Materials Included

Just the Online Prep Course

Just the Online Prep Course

Various Materials

TOEFL Course Book

25 Downloadable Resources

Best Feature

# Practice Exams

Score Predictor

Live and Experience of Tutors

Technology

Essay Revisions

Summary

Review

Review

Review

Review

Review

Learn More
Who Needs a TOEFL Preparation Course?
The TOEFL is a widely used exam for many universities. The TOEFL is challenging, and high scores are important.
The TOEFL is designed and administered by the Educational Testing Service (ETS). The ETS sends official scores and reports directly to universities for the students taking the TOEFL exam. The TOEFL is a major exam and very important for non-native English speakers who are thinking about attending university in an English-speaking country. Along with the TOEFL, the other major English proficiency test is the IELTS.
Finding your best approach to preparing for the TOEFL can be challenging. TOEFL preparation courses can be time-consuming and expensive. Do you need a TOEFL preparation course? The answer depends on several factors.
Factors to Consider
Study discipline – if you routinely have trouble maintaining a study schedule, you'll find that a prep course is worth it.
Improvement needed – take a free TOEFL practice test to see where you stand. If your score needs improvement, a TOEFL preparation course may be a good option.
Learning style – if you have a history of successfully studying with books, a self-study approach with a good TOEFL prep book may be your best plan.
Need for encouragement – if you need encouragement, feedback and motivation, a prep course with an instructor (either in-person or online) is a good option.
Budget – TOEFL preparation courses can get expensive. If money is tight, consider our best value recommendation, or self-study with TOEFL prep books.
Benefits of a TOEFL Preparation Course
Simulates actual test – the online exams included in a TOEFL prep course do a great job of simulating the real TOEFL. Magoosh's dashboard predicts your TOEFL scores and compare you to other students.
Score improvement – the top TOEFL prep courses will guarantee a score improvement of 5 points or more.
Identify strengths and weaknesses – the best TOEFL prep courses offer advanced diagnostics to identify the topics you need to focus on.
Comprehensive study plans – TOEFL prep courses will help you craft, and stick to, a customized study schedule that works for you
Quality instructors– courses that include live instructors or tutors will help you with efficient strategies, motivation, and one-on-one feedback.
Why a TOEFL Preparation Course May Not Be Your Only Option
Instructor-dependent – if you opt for an instructor-led course or private tutor, the quality of your instructor/tutor will be a significant factor towards your success.
DIY alternative – self-study using prep books may be a cost-effective alternative
Time-consuming – prep courses often require significant study/prep time
Expensive – the best TOEFL prep courses may be over $300.
Bottom Line – If you need a passing TOEFL score and have the budget, a top TOEFL preparation course is a great option.
TOEFL Prep Course Reviews
We reviewed each provider below. Find our expert take on each course and what they can offer. Find the best fit for your specific needs.
BestMyTest TOEFL Review


Price – $189
Subscription Length – 6 Months
Practice Questions – 1,000+
Practice Exams – 20
Course Style – Online (Self-Paced)
Videos – 200+ Video Lessons
BestMyTest Feature Summary
Priced in the middle of the pack. $189 for this course.
+15 point guarantee on this TOEFL prep course.
200 video lessons and students get access for 6 months.
1000+ practice questions and 20 practice exams offered.
Pros
Number of practice questions
Number of practice exams
BestMyTest Summary
Best My Test has TOEFL prep courses that range from $39 to $189. The prices fluctuate based on how long you want access to the prep course. Best My Test allows students to create their own customizable prep course and choose how long they want access to the course – the price varies depending on which options the student selects for their prep course. 
For our purposes, we will be reviewing the $189 premium prep course. 
The premium course is available to students for 6 months and costs $189. The course includes 1000+ TOEFL practice questions, 200 TOEFL lessons, and 20 full-length practice tests. If you are a person who is looking for practice tests, this is the course for you. 
Students who enroll in this course will get the opportunity to ask 25 questions to a TOEFL instructor for topics they are unclear about.  Best My Test offers a full study plan after you take a simulation test.  Their offering also includes a score forecast and success rate analysis to help you predict how you'll do on the actual test.
Best My Test offers a free trial for students who wish to test-drive and get a better feel for the course. The premium course offers a 15+ score improvement – students who do not improve their score by 15+ points can get their money back. 
If students have questions, they can contact email support or 1-on-1 support via instant messaging. 
Best features of BestMyTest – Number of practice tests. 


Overall solid course. Great content paired with practice questions and practice exams.

Price – $116
Subscription Length – 6 Months
Practice Questions – 420+
Practice Exams – 6
Course Style – Online (Self-Paced)
Videos -140+ Video Lessons
Save 10% With Code: TESTGUIDE1
Best value course we reviewed. Great price and content.
+4-point improvement guaranteed on this prep course.
Combination of videos and value make this course a great option.
140 video lessons and 420 TOEFL practice questions.
Pros
Price - best value on market
Number of video lessons
+4 point score guarantee
Cons
No in-person/tutoring available
Magoosh Summary
Magoosh's 6 month TOEFL prep course starts at $116 when using all of our exclusive discounts. All of the courses they offer have the same features with the only difference being the length of time students get access to the courses.
All Magoosh TOEFL prep courses offer 140 video lessons, 6 full-length practice test, and over 420 practice questions. Every practice question includes a video explanation of the question and how to solve it.
Magoosh also offers study schedules to all students taking this course to help keep them on track and motivated.
One unique feature of Magoosh is their use of a score predictor. Magoosh pulls data from over 200,000 students that will help to accurately predict your score on the TOEFL – with this feature, students will know exactly what to expect on test day.
All packages now include a 7-day refund guarantee and a 4-point score increase guarantee.
Best features of Magoosh – Accurate score predictor and price.

Best value TOEFL prep course out there. Combination of price and all features of this course make it a great option.
Save 10% With Code: TESTGUIDE1
Princeton Review TOEFL Review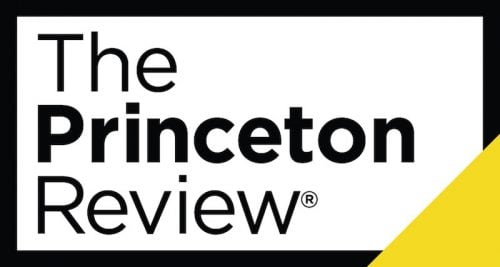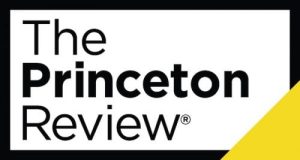 Price – $167/hr
Subscription Length – 18 Total Hours
Practice Questions – Indirectly
Practice Exams – Indirectly
Course Style – Online Tutoring
Videos -Live Instruction
Princeton Review Feature Summary
Expensive option, but worth it for those who can afford it.
Satisfaction guarantee: better tutor or free session.
Students get one-on-one tutoring with the best TOEFL tutors available.
Students will be tested on various topics that are customized and catered to them personally.
Princeton Review Pros and Cons
Pros
One-on-one tutoring
Live instruction
Truly customizable
Cons
Need to be available at specific times
Price
Princeton Review Summary
While the Princeton Review does not offer any online self-paced TOEFL courses, they do offer online tutoring for TOEFL students. They have a couple of different packages available for prospective students – a 3-hour tutoring package, 10-hour tutoring package, and an 18-hour tutoring package. 
We will be looking at the 18-hour tutoring package for this review. 
The TOEFL comprehensive tutoring package costs $167/hour and includes 18 hours of online TOEFL tutoring. Students will be paired up with an experienced TOEFL tutor and receive 18 hours of exclusive tutoring. 
Students will have access to 3 progress meetings to review what they have learned and ask any questions they may have. 
When students sign up for this tutoring program, they can rest easy that they will be paired with an awesome TOEFL tutor. The tutor will create a customized test prep program for the student based on what that student needs the most.
The tutors have all the test-prep materials and will leverage these materials to create the best study plan for the student. This course is great for any student who needs one-on-one instruction and wants a truly customizable study plan. 
Best features of Princeton Review – Interacting with an experienced TOEFL tutor.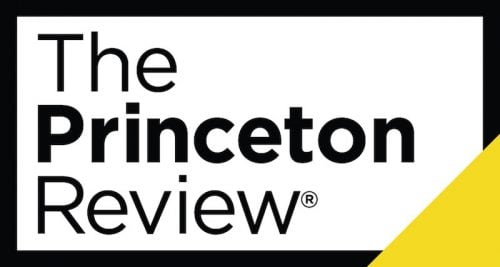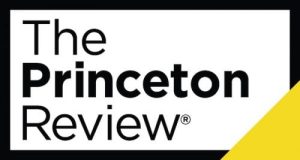 For those who can afford it, this is a great option to achieve a high score on the TOEFL exam.


Price – $349
Subscription Length – 3 Months
Practice Questions – 100's
Practice Exams – 4
Course Style – Online (Self-Paced)
Videos -190+ Video Lessons
A little more expensive, but not outrageous.
Higher score guaranteed when taking this prep course.
190 video lessons and additional materials like the TOEFL Course Book included.
Hundreds of practice questions and 4 practice exams available to students.
Pros
Technology of course
Additional resources provided
190 video lessons
Cons
A little more expensive
No free trial
Kaplan Summary
Kaplan offer their TOEFL prep course for $349. Students will get full access to this course for 3 months. The course is an online self-paced course and comes with the TOEFL iBT Prep Plus course book. This book includes additional practice problems and strategies. 
The actual prep course itself includes 190 video lessons, hundreds of practice questions, and 4 practice TOEFL practice exams. The video lessons are teacher-led and include strategies needed for success on the TOEFL exam. 
One unique feature about this prep course is the ability for feedback on writing samples. After taking each practice exam, students will receive feedback on their writing samples.  
Kaplan carries a strong brand-name and reputation in the test prep industry. They have a great track record with helping students succeed on various standardized tests. Kaplan offers a higher score guarantee or students get their money back.
Another cool feature of Kaplan is their Smart Reports technology. This technology will analyze your performance and coach you on different areas that need improvement – a very efficient way to study and save time.
Best Feature of Kaplan – Smart Reports technology and higher score guarantee.


Kaplan seems to always provide great prep courses. Their TOEFL prep course is another example of that.
The course, paired with Kaplan's technology, will ensure top TOEFL scores for students.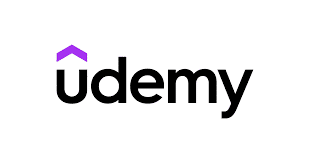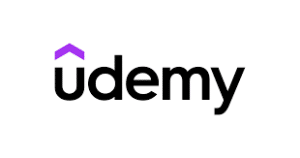 Price – $159
Subscription Length – Lifetime Access
Practice Questions – 0
Practice Exams – 2
Course Style – Online (Self-Paced)
Videos – 10+ Hours
Priced in the middle of the pack. $115 for this prep course.
30 day money-back guarantee when taking this prep course.
10 hours of video instruction paired with 25 additional downloadable resources.
Lack of practice questions, but course does include 2 practice exams.
Pros
Additional resources provided
Lifetime access
Essay revisions
Cons
Lack of practice questions
Lack of study plan
Udemy Summary
Udemy offers a TOEFL prep course which was created by Maria Guryeva. The course is available for $114.99 and includes all sections of the TOEFL – reading, listening, speaking, and writing. 
The course is a bestseller on Udemy and include a 30-day money-back guarantee. 
The complete TOEFL success course includes 10 hours of on-demand videos, 2 TOEFL practice tests, and 25 downloadable resources for more test prep. Students will have lifetime access when they purchase this course and will be able to access the course on any device.
Maria does her best to make the content engaging and interesting for all students – her goal is to ensure all students who purchase this course receive a score of 100 points or more. 
Some cool features of this course include the diagnostic test at the beginning of the course and the essay reviews at the end of the course. The diagnostic test will gauge where you are at so you can track your progress throughout the course. 
The essay reviews are available at the end of the course and students can submit their essays for revisions made by Maria – a great way to learn.
Best features of Udemy – Diagnostic test and essay revisions.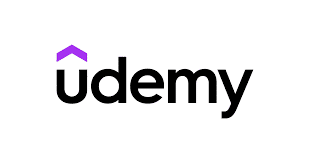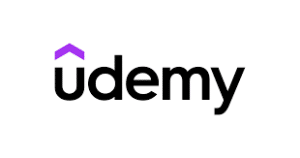 Solid course for those who do not mind the lack of practice questions.
Course is very in-depth in terms of concepts and strategies.